Bumpass Hell Trail, Lassen (Day 14)
Was originally planning on hiking up Lassen Peak, but I got to the parking lot, couldn't breathe, realized I was at 8,500 feet, and decided to give myself another day to acclimate. So I went and did something easier, instead: hiked the Bumpass Hell Trail to Bumpass Hell (the name kept me thinking about the movie A Christmas Story — I think the Bumpasses were the neighbors with the dogs) and then continued on to Crumbaugh Lake (8 mi. r/t).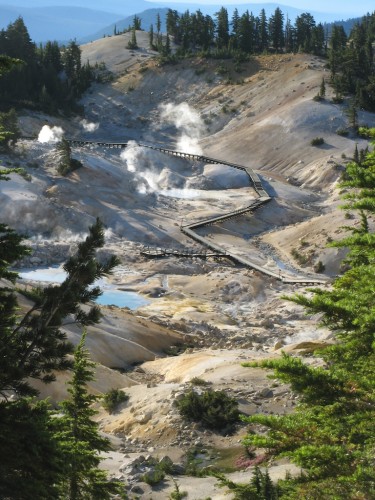 Er, so in case it wasn't obvious from the name (?), Bumpass Hell is this sort of geothermal fumerole place, apparently named after its discoverer who fell in twice and ended up losing a leg. So it's more of a personal hell than a universal one.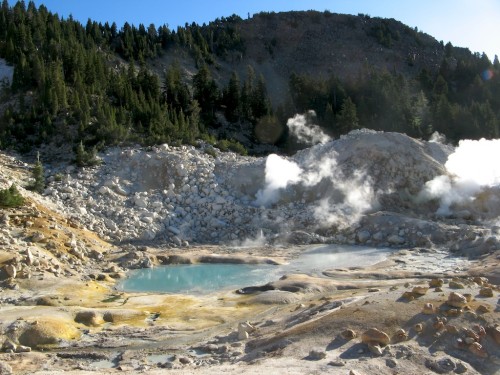 And, yes, it smelled like rotten eggs.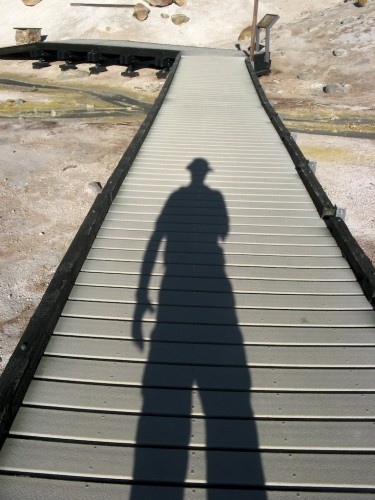 And then I was confronted with the shadow of a one-armed gunfighter.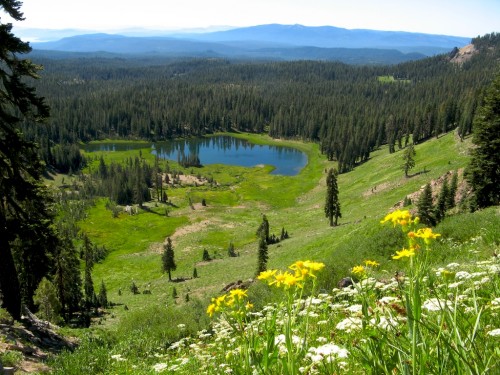 Crumbaugh Lake — looks idyllic when you aren't there to hear the bugs in your ears (no, that's not a Kafka reference).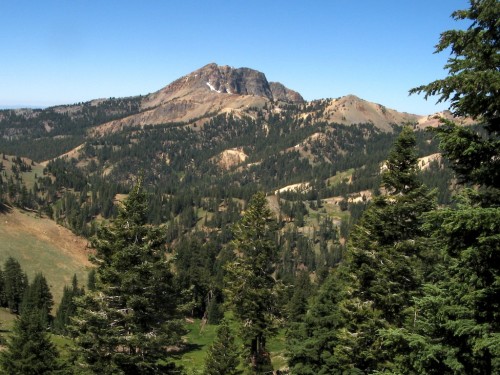 Brokeoff Mountain (actual name), where Northern California's gay cowboys would be going to get married if Prop 8 hadn't passed.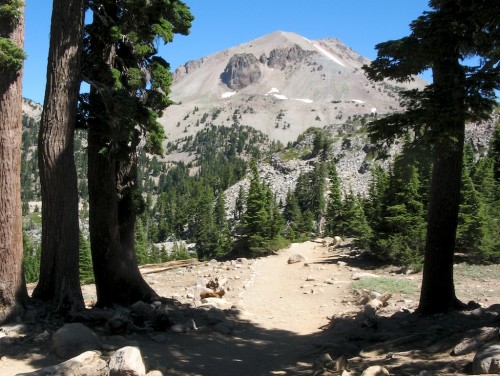 View of Lassen Peak from the Bumpass Hell Trial Trail (just a typo, not a Kafkaesque slip).
Bumpass Hell was pretty cool-looking, well worth the first half of the hike. Going on to the lakes was fine, but I would've been okay without it. Maybe just because I'd seen more picturesque lakes very recently.
And now I should probably leave before the Taco Bell employees in Klamath Falls get nervous about me being here for an hour and a half.
bkd