Checklist of Clicheed Yosemite Valley Photos! (Day 9)
Figured I should play self-locomotion-unable tourist for a day. No hiking, no rafting, no biking, no swimming, just riding the shuttle bus around the valley and taking the most typical photos I could find. For a day. For one very hot, very crowded day (it was basically like being in Mexico City, but with waterfalls).
Here 'goes.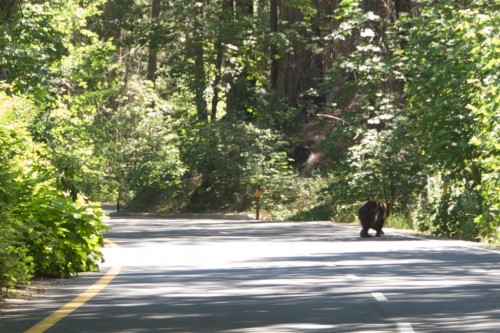 The blurry bear-on-road photo: check!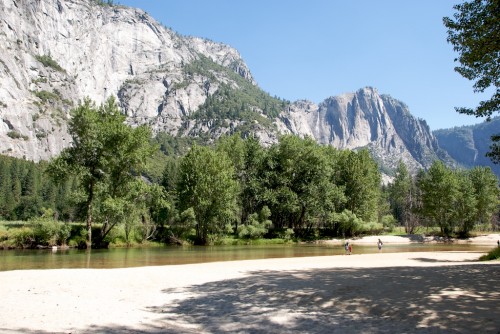 Long-distance shot of Upper Yosemite Falls: check!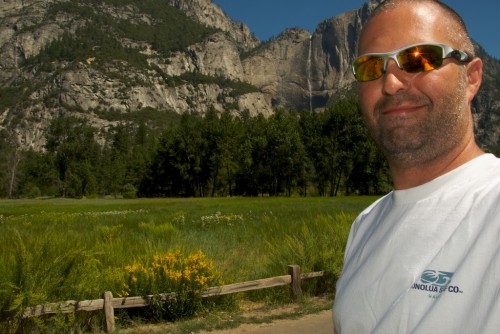 Photo of bus-riding tourist in front of Yosemite Falls: check! (Check out the long hair — lousy hippie!)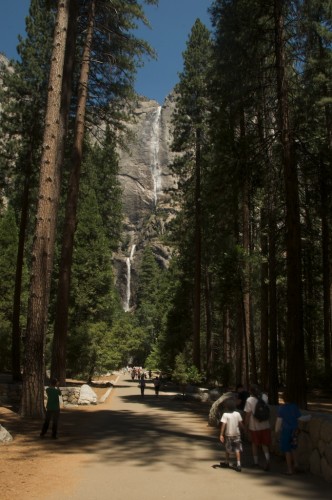 Photo of other tourist(s) taking photos of Yosemite Falls: check!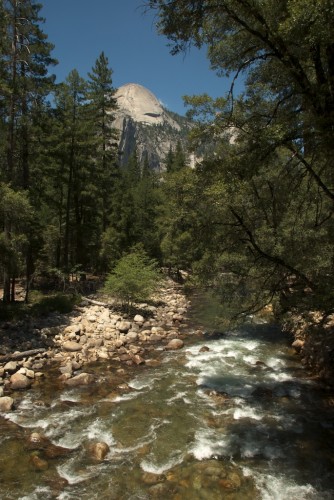 Shot of the river, because there's a river there: check!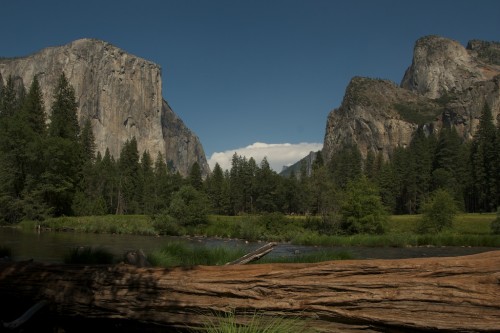 Photo of El Capitan taken from the cleverly named "Valley View" turn-out: check!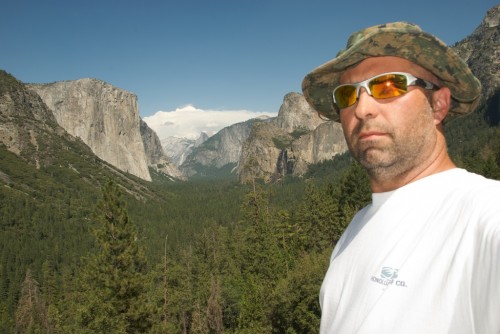 Photo of tourist taken from the tunnel viewpoint: check! (Oh, sorry, "vista point".)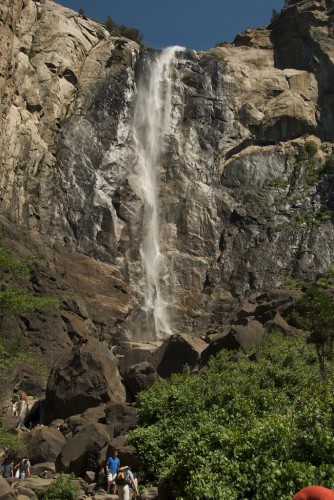 Typical shot of Bridal Veil Falls, with oddly cropped co-tourists: check!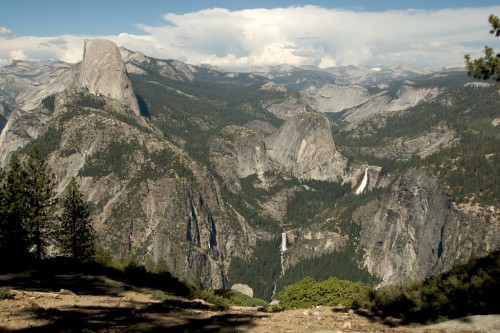 Photo that tries to capture everything in Yosemite Valley all at once, as taken from Glacier Point: check!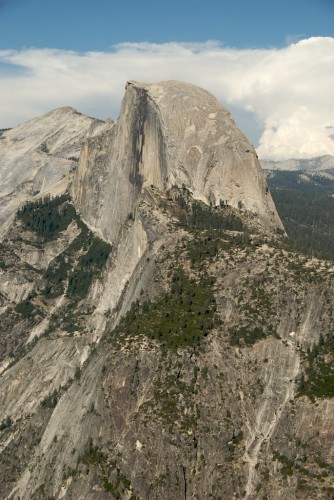 Photo of Half Dome by itself, as if to accentuate its perceived profundity: check!
105 degrees, wall-to-wall people. Yosemite is fantastically beautiful, no doubt, and the valley presents it all on a very large scale. But man, the crowds…! Vince and Tammy recommended the Hetch Hetchy area, Sri talked about Tuolumne Meadows — I'm guessing I'd head there instead of the valley if I'm ever in the area again.
bkd