Fall Creek Falls (Day 17, Part 0)
Should've posted this yesterday maybe since it's another site on the Rogue-Umpqua Scenic Byway but I forgot I had these photos on the other camera so I didn't oh well.
Fall Creek Falls was a 2-mile hike round-trip to a small waterfall. Very unassuming. Reminded me of a hike you'd find in Hawaii, though, and the waterfall falls into a small pool that you could swim in, or in which you could, like, bathe in the waterfall. Although I didn't because it was early in the morning and that would've been cold.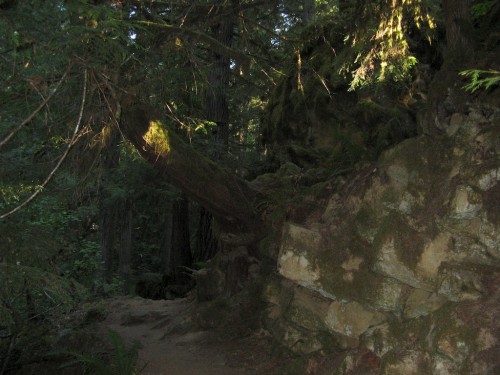 A photo of the trail leading up to the falls. This way, when you get to the photo of the falls, you can feel like you've earned it.
This is where you'd take the waterfall shower.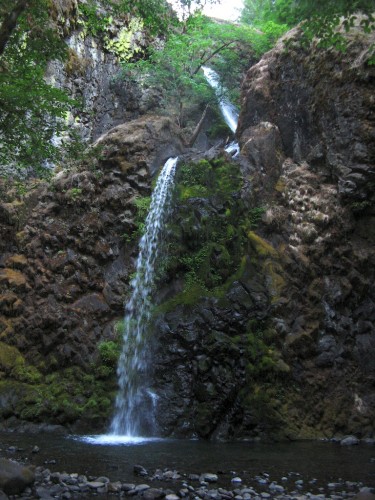 Turns out there's an upper part to the falls, too. Sorry for the grainy-ness, but there wasn't much light (ISO = 400).
And then I got to the coast and you know what happens from there. Partly.
bkd