Photos of Big Sur Shoreline (Day 2)
Haven't been to the "good half" of Big Sur yet. Tomorrow. Tomorrow. The bad half is pretty cool, though.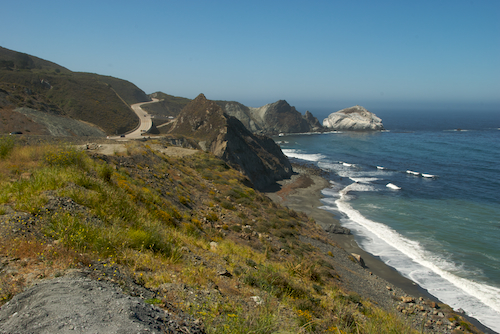 Highway 1 and the shoreline just south of Jade Cove.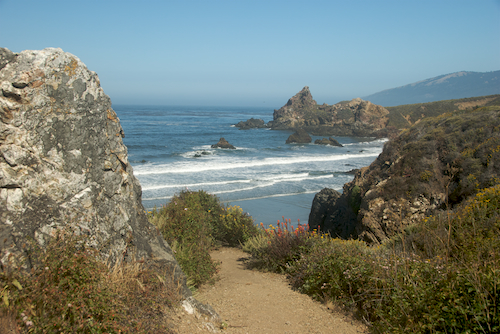 Trail heading down toward the beach, also around Jade Cove.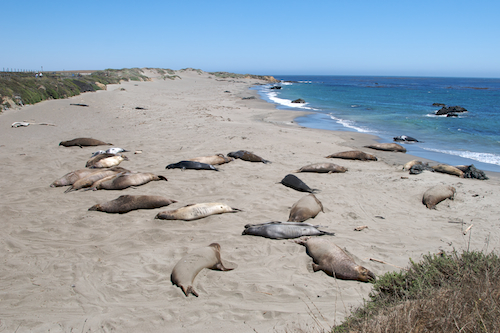 Because (I hear) some people consider seals photo-worthy. They just lay there, occasionally throwing sand on themselves. And if any of them were dead, I'm not sure how anyone would have known. Such indolence may cost them dearly when the killer whales come.
A big day like this deserves an evening encounter with the Jet-Boil
. Maybe it's time to break out the pouched chicken.
bkd