Tahoe to Reno to Lassen (Day 13)
Woke up late, had breakfast at the Red Hut in Stateline or whatever the Nevada part of South Lake Tahoe is called. Fantastic bacon. Really, just exceptional bacon. If I could have bacon again like that some time before I die, I'll consider myself lucky.
Spent the afternoon at Pyramid Lake with Hal Brown's wife and kids. It should've probably been more awkward than it was.
Then headed up to Lassen Volcanic National Park for camping and all that.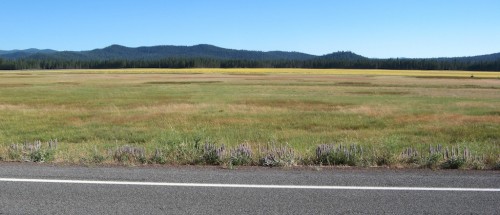 On the drive up to Lassen Volcanic National Park. The photo kind of reminds me of those glass birds they used to sell at state fairs, the kind that you put layers of colored sand into. Maybe it's just me.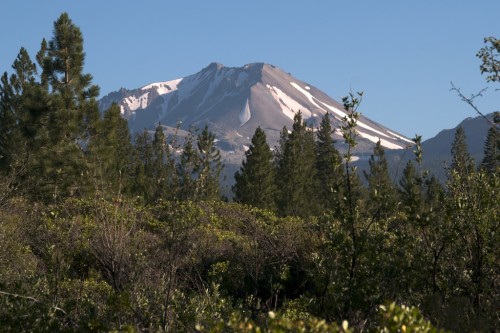 Lassen Peak, the 10,500-foot volcano the park's named for.
It was oddly like coming home to drive into Lassen — moving from the Sierras to the Cascades. The landscape looked more familiar and like what a mountain "should" look like (based on growing up in Washington).
bkd