The Rogue-Umpqua Byway Is Like New Zealand, But Not So Far Away (Day 16, Part 2)
It was kind of like going to a movie you haven't heard anything about and then really, really liking the movie. I don't have any photos that really do it justice, but the drive along the Upper Rogue and then the Umpqua Rivers heading out of Crater Lake was pretty fantastic. About every five miles or so there's something spectacular — waterfall or mountain peak mostly.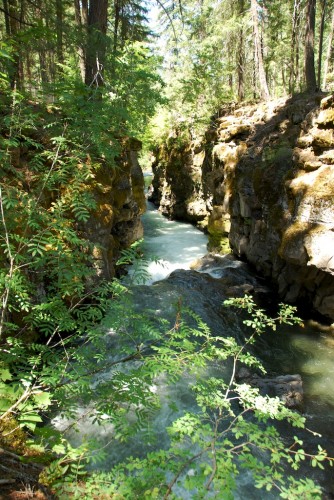 The Rogue River Gorge — the colors are reminiscent of NZ. To me. No kauri trees, though.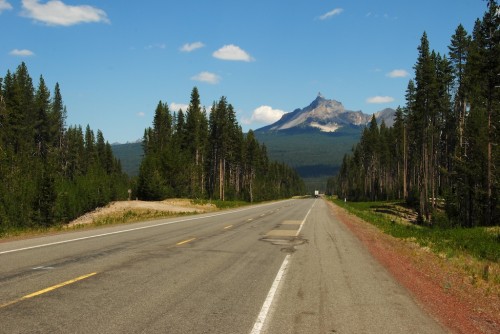 Mt. Thielsen and Hwy. 230. I'd never heard of the mountain, but — man, that's an evil-looking mountain. IMHO.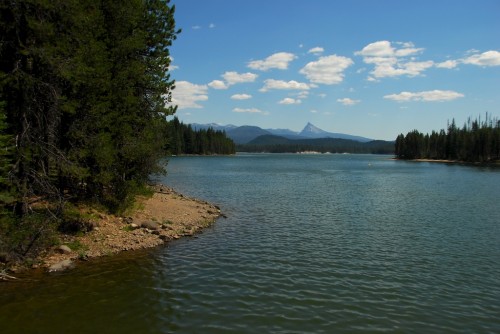 Lemolo Lake and Mt. Thielsen in the distance. The sign posted at the lake said that the fine for swimming in the (public) lake was $10,000. Mussolini would feel *so* vindicated.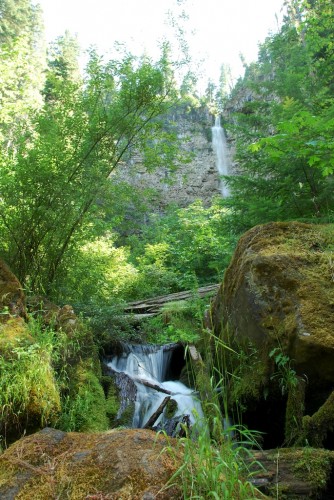 Watson Falls — I think it's the second-highest waterfall in Oregon.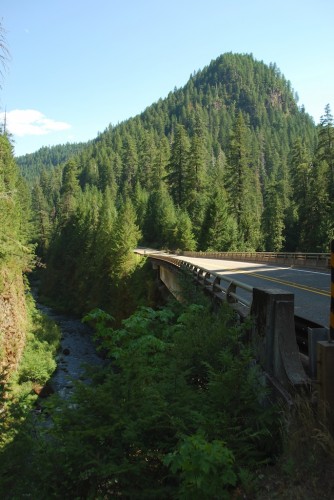 What Hwy. 138 looks like.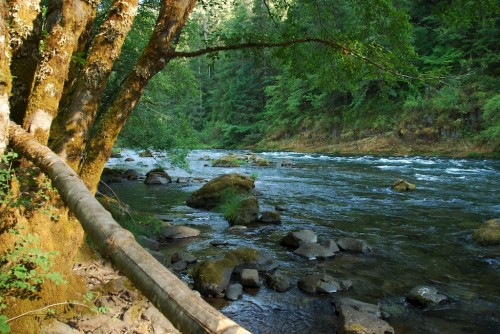 My private beach for the night at the Island Campground (only $8!).
Anyway: I thought it was pretty cool, favorite drive of the trip so far. I need to take up fly-fishing just so I have a reason to come back here. Would probably be a good place for rafting or whitewater kayaking, too, and I'm guessing the North Umpqua Trail would be worth hiking, too.
Out,
bkd