Camping on the White River (Day 23)
By Monday my stomach was mostly done gurgling, so I headed back out toward Mt. Rainier. I've driven (or more frequently been driven) out that way many, many times in my life, a lot of them on the way to go skiing at Crystal Mountain when I was a kid. Always wanted to spend some quality time with the White River that flows along the highway and thus took the opportunity.
It's prose like that that keeps you coming back to the site. Admit it.
Meh: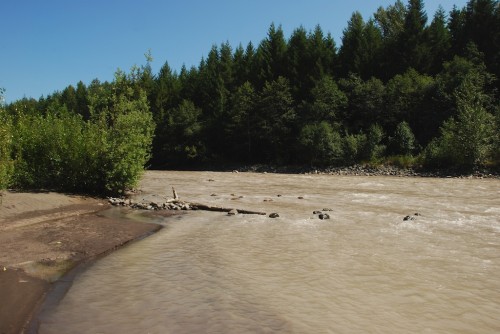 It's more dishwater-brown than white, but you can kind of see what they were getting at. The sand on the beach to the left there is made of glacier silt and very, very soft.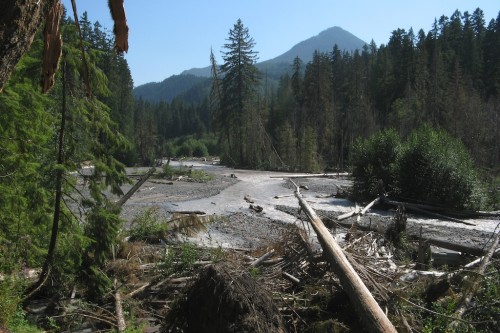 The river collects trees like a person might collect, I dunno, antique rifles?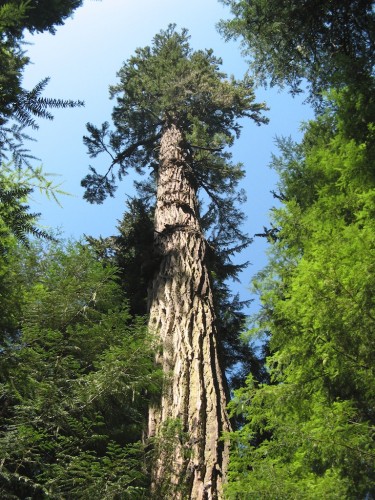 The Dalles Campground includes this 700-year-old douglas fir tree.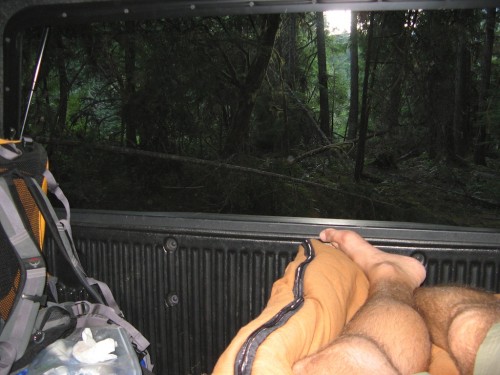 The view out the back of my living quarters as the sun goes down. It's kind of cool falling asleep to the sound of a river just outside your truck window.
Some day I'm going to put together a review of campgrounds I've visited. The Dalles campground will probably fare well. It cost $18 for this "premium campsite" (premium because it backed up to the river), which was $2 more than the other campsites. But the vault toilet was well-tended and smelled all right, it wasn't too big a campground to start with, weren't many neighbors, and the bugs didn't seem to like being there.
bkd