Driving Mt. Rainier
Wanted to post some more photos from the drive around Mt. Rainier. I think it's the kind of place that should seem otherworldly if you're not from here. Maybe someone can let me know.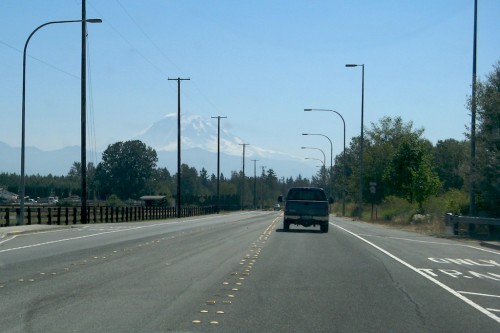 For instance, I'm pretty sure this view never happens in California. This is heading toward the mountain, driving between Auburn and Enumclaw.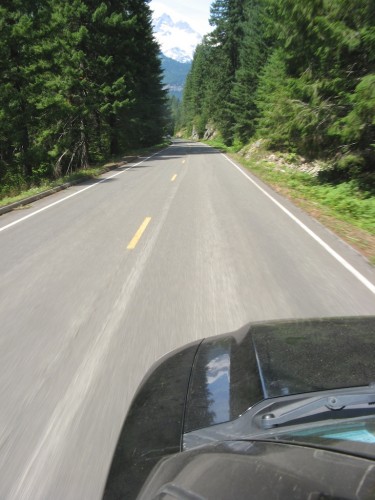 This is the road heading west toward the Paradise Lodge inside the park. Tree tunnels don't happen much in Orange Countay (sic).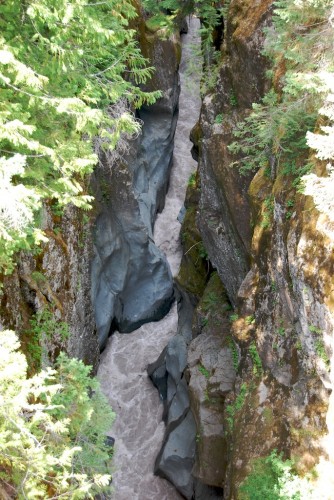 Box Canyon, a canyon with water in it.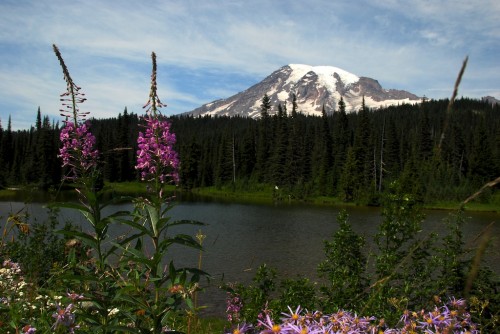 View of Mt. Rainier from the side of the road, across Reflection Lake. With wildflowers.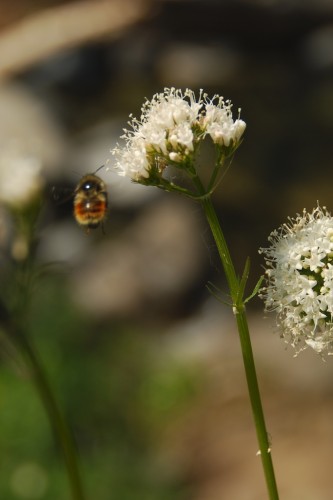 How bees do business.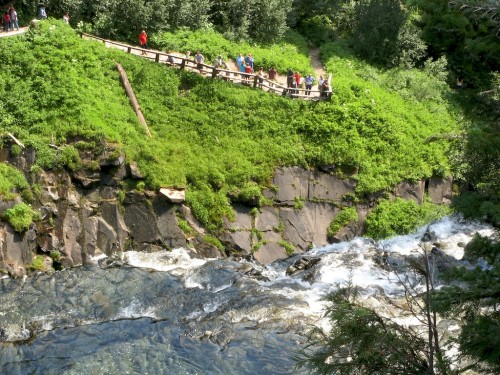 Narada Falls — I enjoy the photo for its complete lack of perspective.
Nisqually River tributary wannabes.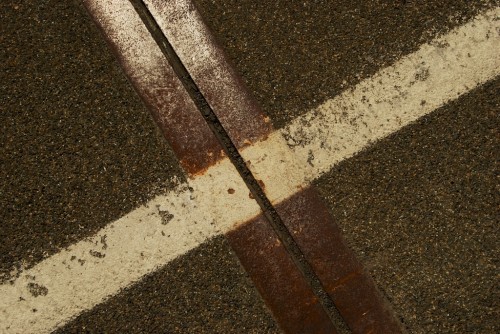 My attempt at a Chadley photo.
It's a pretty cool drive. At some point I'll make a list of my favorite stretches of road on the trip and this one's got a good shot of being on there. Fierce competition.
bkd