FYI, Camper: This Is What a Bear Looks Like
You're in J-353, Loop J. Just follow the main road until you get to Loop J, then turn left. Here are the bathrooms (circles map), you can go to the site right now, check-out is at noon. We have bears in Yellowstone, so there are a number of rules (circles bullet-pointed rules), so don't leave any food out, any toiletries, trash, soap, otherwise the bears will come and if they become a problem, they may have to be killed (circles picture of bear).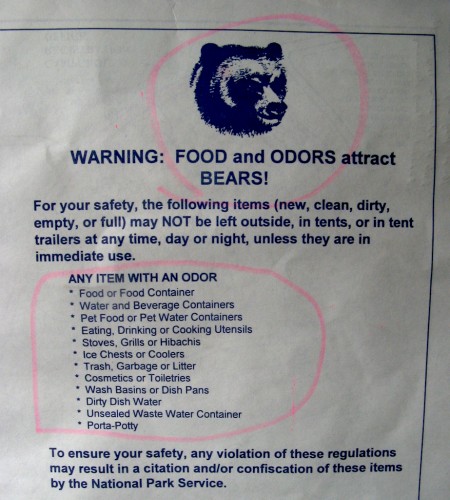 I just wonder whether she circled the bear because she didn't think I knew what one looked like, or if it was just for emphasis. Either way, it was dramatic.
bkd