Glacier National Park: Clouds and Reflections (, Photos of)
The sky in Montana seems normal-sized to me. I don't get the big sky thing. Maybe it only applies in Billings and Great Falls. OTOH, they have some pretty awesome clouds, which *are* in the sky. Eh.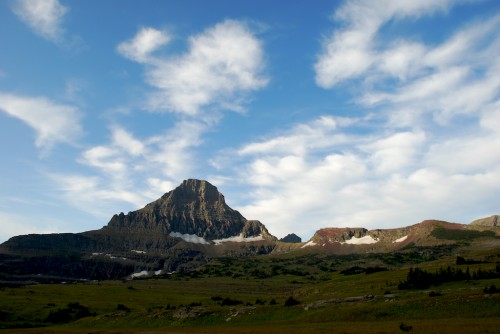 Reynolds Mountain, near the Logan Pass Visitors Center.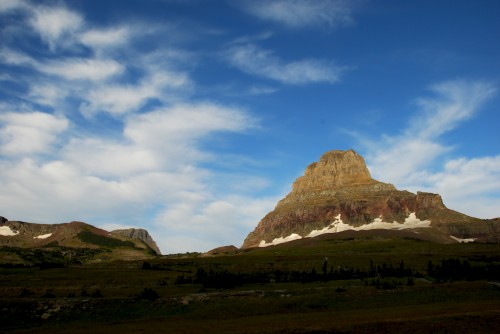 Clements Mountain, from about the same place as the last photo.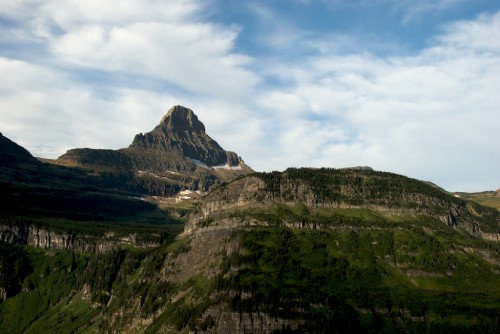 Reynolds Mountain from a little further down the road.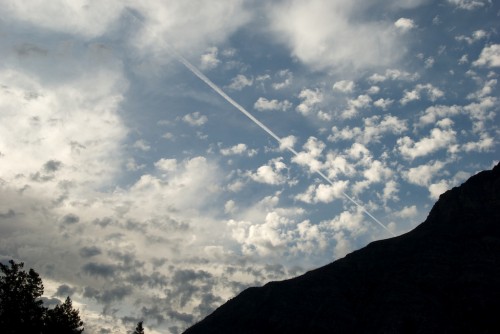 Contrail, clouds. Obviously.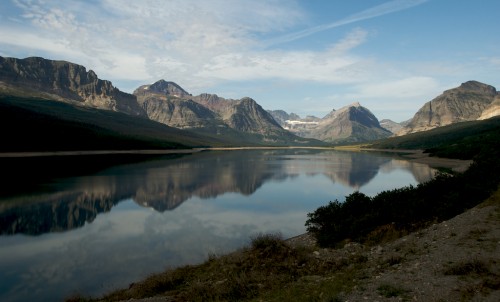 Lake Sherburne, looking toward the Many Glacier area.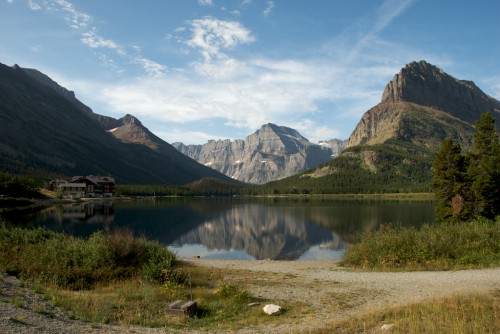 Across Swiftcurrent Lake.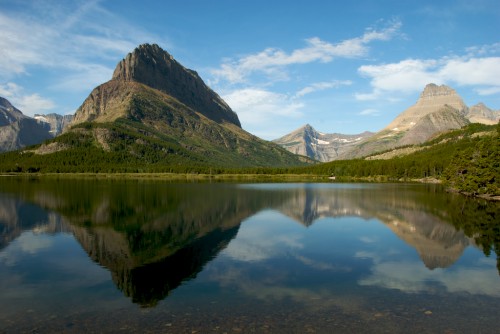 Same lake, different view (slightly).
I didn't really get Glacier after the first day, but after the third I was sad to leave.
The thing that's great about it is that it feels like there's so much to explore there — every valley looks different from the last one, for instance — and that gives you a lot of opportunities for something like solitude.
The other great thing, or at least the thing that I think makes Glacier unique, is all the glacially-formed "horns" there. A lot of spikes there that look like they belong in the Alps.
Plus I caught a fish there, which endears me somewhat.
And next time I'd know to probably stay on the east side of the park — it's more convenient to the good parts.
bkd