Great Hamburger #17: Red Mill in Seattle (Day 31)
Finally back on the hamburger trail with #17 at Red Mill in Seattle. Per the GQ List requirement, I ordered the Double Bacon Cheeseburger, which was about twice as big as I was really interested in eating. And yet I persevered.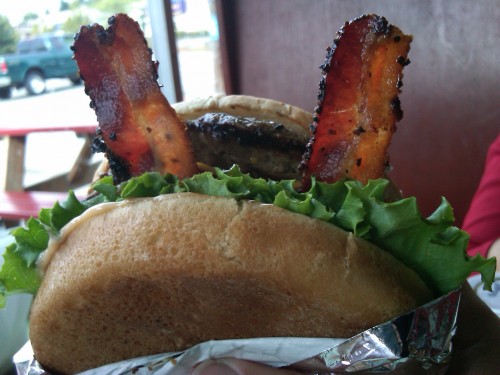 Comes with bacon bunny at no extra charge!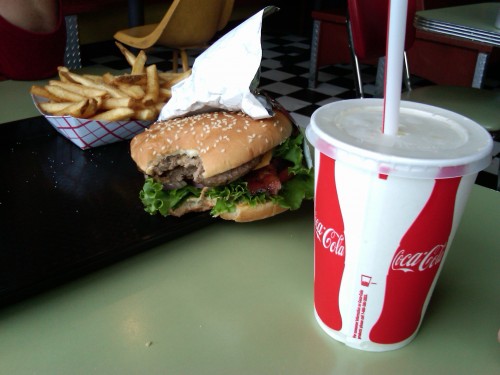 The lineup. See if you can find my mom's elbow in the photo!

My main impression was that it was a really big burger, what with the two patties and all. Red Mill is famous for their secret sauce, which is sort of a barbecue+pepper thing. It's distinctive. I liked the burger, it was unique. I don't think I loved it, though. But the fries were good, I got plenty full, and the creamsicle shake afterward was downright special.
bkd