Hoh Rain Forest and Five Mile Island (Day 29)
With the truck still laid up, my dad was kind enough to let my brother and me borrow his Jeep and head out to Olympic National Park, which we now know was almost named Elk National Park. We didn't see any elk or Greek gods while we were there, though. Maybe they should have gone with Option C.
I wanted to do this hike along the Hoh River in the Hoh Rain Forest, supposedly the greatest example of a temperate rain forest on earth. There were no toucans in the rain forest or three-toed sloths. Just a lot of trees and moss. Some rain. Went on it with my brother and three nephews with the goal being Five Mile Island (10 miles round-trip if you can believe it).
The rain forest is probably cooler than these pictures make it look, although I had fun trying to re-correct the colors in the photos to match my perception of reality.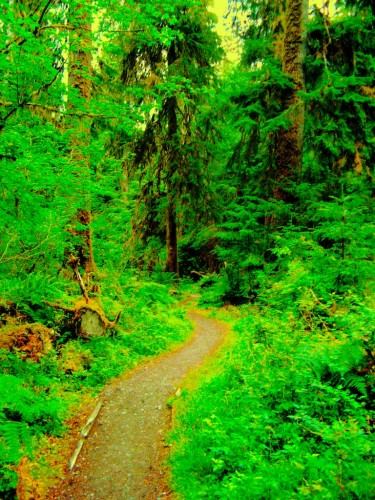 And then the fairies came and performed a merry jig.
Still not sure whether the trees like having the mosses and ferns growing on them.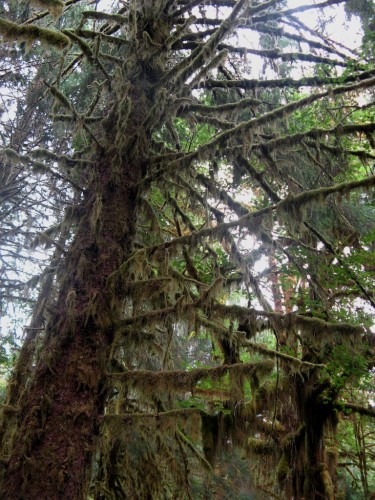 This one, for instance, seems a little irritated. Or maybe I'm reading too much into it.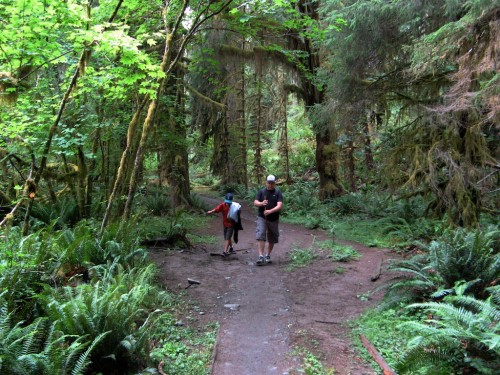 Sam and Rick negotiate a deceptively difficult portion of trail.
What the trail looks like. Sort of. Depending on your monitor.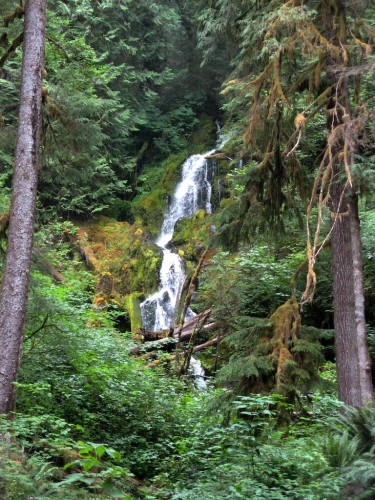 Mineral Creek Falls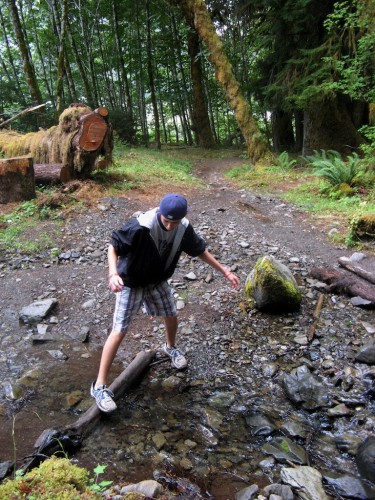 A treacherous stream crossing.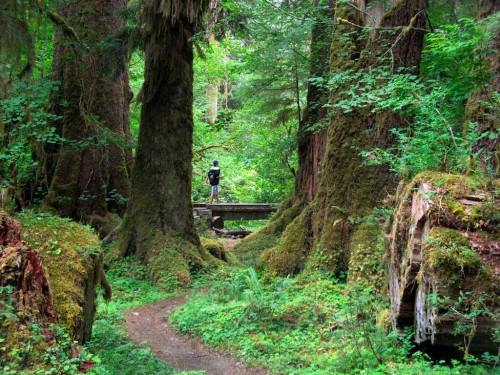 We found troll scats under this bridge.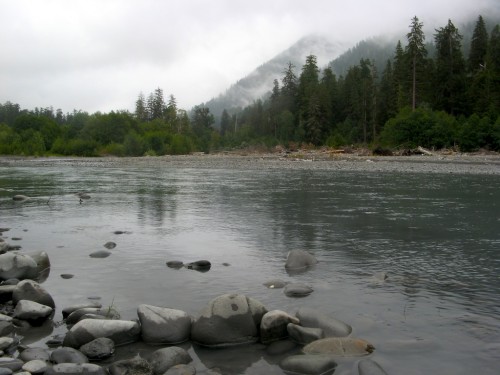 The Hoh River at Five Mile Island. Sadly, we witnessed no nuclear melt downs — heck, we couldn't even find the containment facility (although that might have just been more evidence of failsafes working as designed).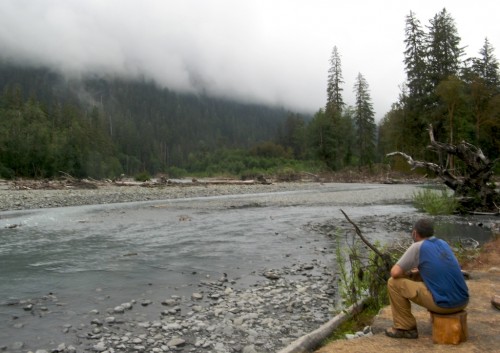 Proof I was there.
Only one of my nephews (Ammon) and zero of my brothers made it to the island, and not without getting eaten alive by deerflies first, which only added to the richness of the experience — for both of us, really. Plus I got to use my first-aid kit for something. Finally.
bkd