Swiftcurrent Pass to Bullhead Lake Hike (Day 41)
Back at Apgar and using my Vz wifi, found a website that reviewed all the fishing lakes (and hikes) in Glacier and — oh man. I should hire a monkey to randomly type letters for my intros to these things. Whatever. The guide made an off-handed reference about how all the best stuff at Glacier is found at Many Glaciers anyway, including the best fishing lakes (paraphrased). Hadn't been to that part of the park yet (it's the northeast corner of the US part of the park) and I still wanted to fulfill one of man's oldest desires, namely tricking of an almond-sized-brained creature into impaling itself on a sharp piece of metal. So I went there (long drive, much construction).
There's a hike from Logan Pass to Swiftcurrent Pass that's supposed to be awesome, but requires two cars. Figured doing this one would let me take care of half that hike.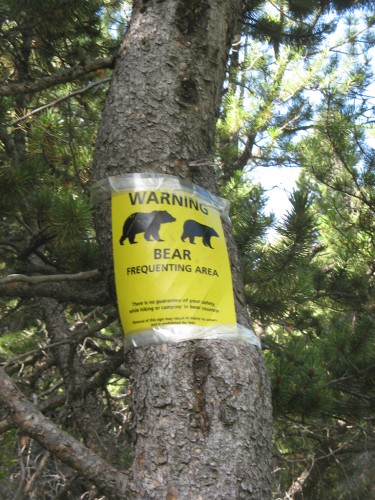 Do bears frequent the area or does the area frequent bears? And I like it when people wear bear-bells. Sounds like Christmas.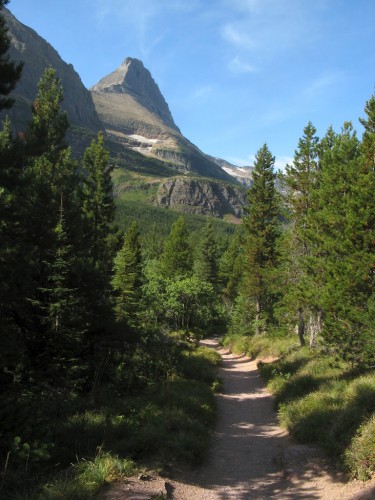 The trail with some peak in the distance.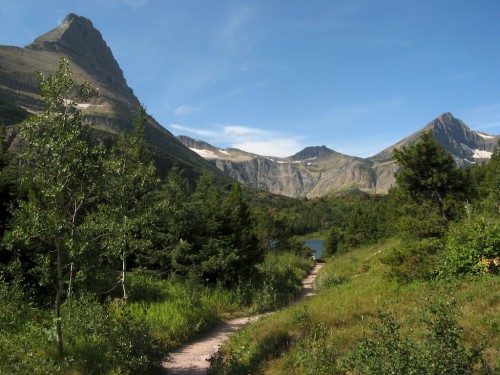 Redrock Lake. I didn't fish here, due to the high fishing pressure the website warned me about.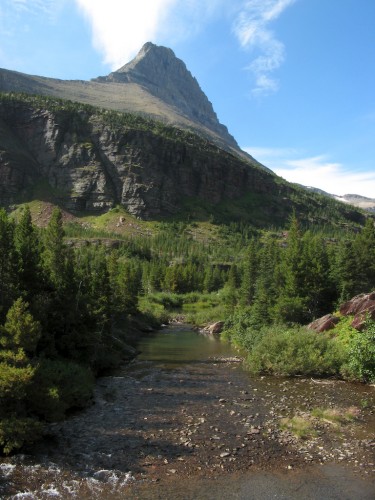 The ol' creek-'n-peak.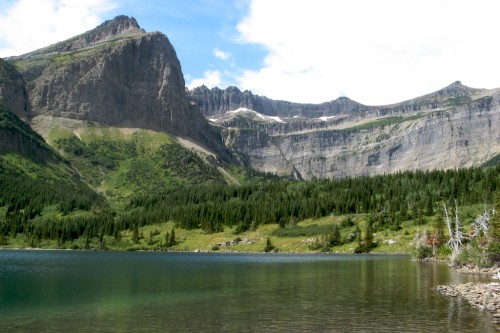 Bullhead Lake. About 8 miles r/t, btw.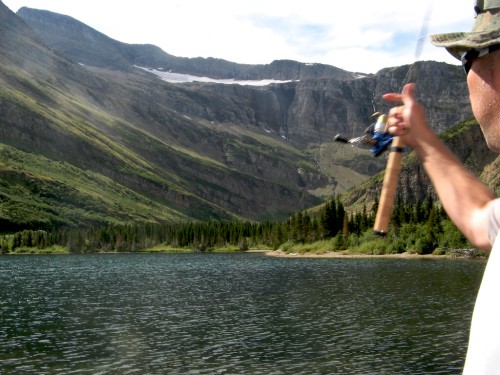 Me, casting. In background: water, falling.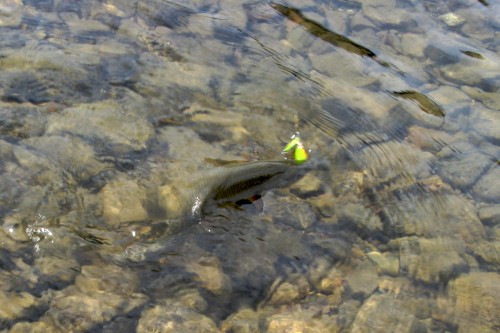 And, 90 minutes later (not on the same cast), success!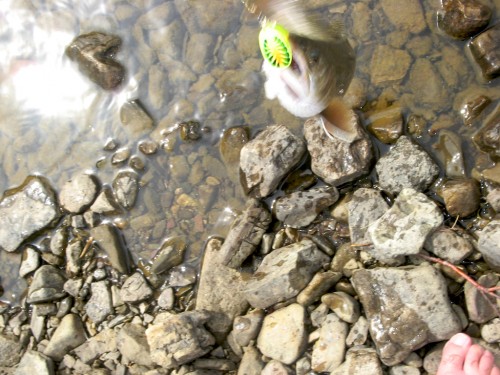 He didnt want to hold still for the photo. Caught on a Blue Fox Super Vibrax #3 Spinner at 1:45 PM, about the same time I got hypothermia from standing barefoot in the water for two hours.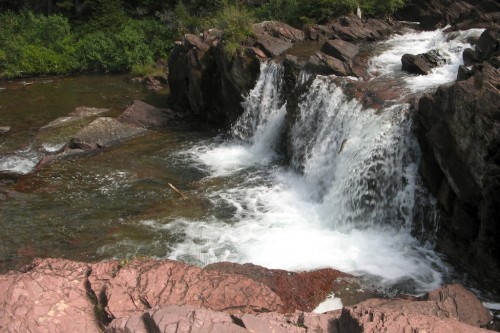 And then I caught this guy trying to swim up a cascade.
I only caught the one fish, but I'm guessing the marginal utility of zero to one fish is about 8x the marginal utility from one to two. And it was a beautiful hike. I'd like to go back and do the one that goes over the pass some day. Some time when someone else is there with a car, I guess. Looks like a heck of a climb.
bkd