The Grand Canyon of Yellowstone and Nearby Attractions (Day 43)
Without a whole lot of time to explore the park, I decided I'd hit the Canyon area Friday, then the geysers on Saturday. As such, Friday: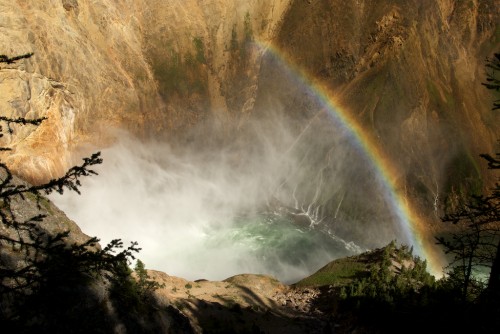 There's this stairway down to Lower (Yellowstone?) Falls that's called Uncle Tom's Trail. There are a lot of stairs there and a lot of overweight people who should maybe more-fully consider the trip back up the stairs before starting the trip down. Oh well. Also: rainbows.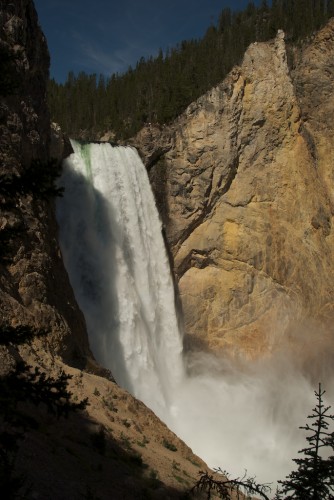 Lower Falls.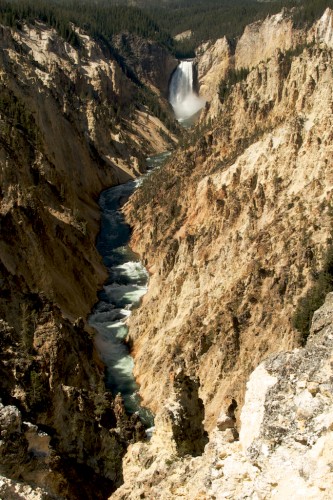 Same waterfall, but this time with a "Grand Canyon" view. The canyon has interesting colors in it (not pictured).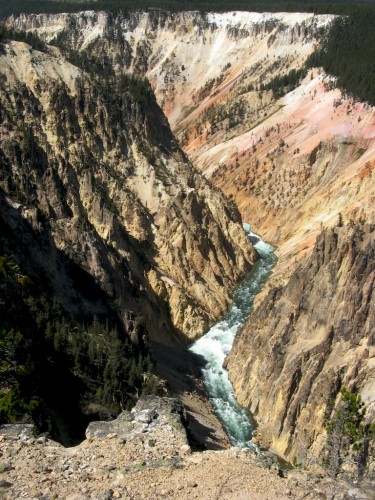 See? Interesting colors.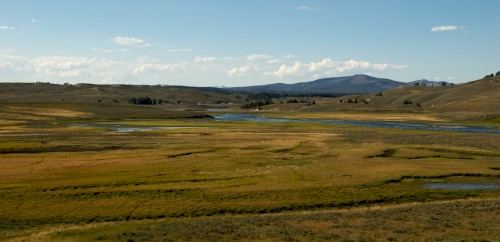 Hayden Valley — sort of how you'd romantically envision all of Wyoming looking. I think it mostly doesn't look like this, but maybe the government can fix that for us. Write your congressman (or congresswoman!).

Yellowstone is crowded.
I guess the good and bad thing about the place is that the most important sites are very accessible.
Actually, that seems mostly bad, since it's hard to lose the sense that you're not alone. Very hard.
Every photo ends up feeling trite since, well, anywhere you stand to take one there are five other people trying to do the same thing.
And then the trails don't seem to take you anywhere you really need to go.
Plus, you have to buy intra-park regional trail guides ($0.50 each, but still — these are usually included on park maps).
But these trail guides really only talk about the often-paved little nature trails that run alongside the various parking lots.
In fact, some of the "trails" they include aren't trails, they're just parking lots.
And then if you ever do get onto a trail, the stuff in the guide doesn't match up with the names of things on the signs at the trailhead.
Meh.
bkd