Yellowstone vs. the Tourist Horde (Day 44)
Even surrounded by hordes, I think geysers are pretty cool. I'd like to see them without the hordes one day — maybe they'd be even cooler. Ah. Well.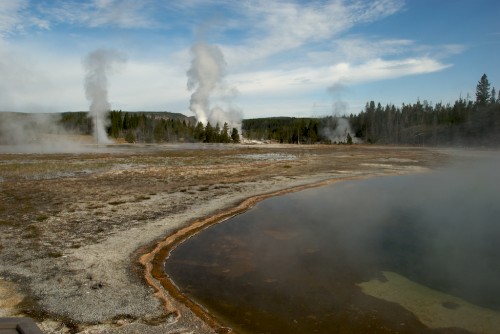 Chromatic Pool with some steamers in the background.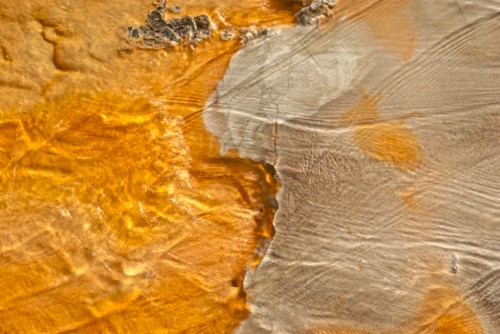 Nature's take on the dreamsicle.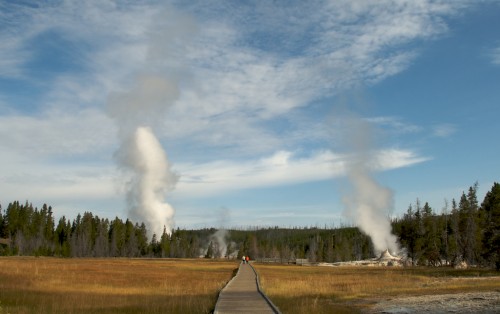 Two senior citizens walk up the sunny-day boardwalk toward their doom.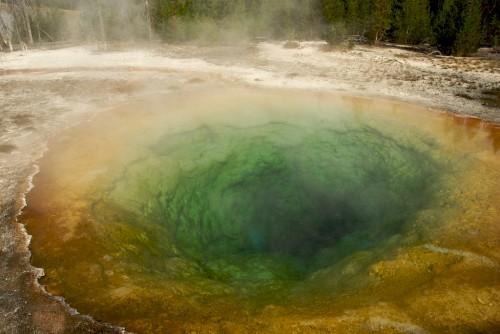 Morning Glory Pool — by midday, the colors fade to brownish-gray.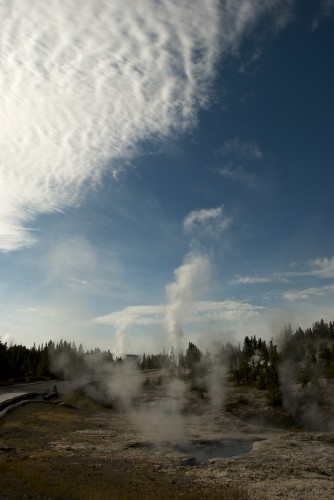 Some steam and a cloud that I liked.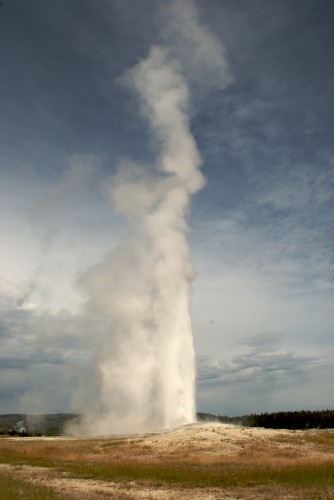 Eleven minutes late.
I like the colors. If I'm in the area again, I'd stop by and check out the Upper Geyser Basin again. Probably wouldn't need to overnight it or anything, unless someone unearths some sort of incredible hike in the area, though. There are, just, too many people all trying to look at the same things here. IMHO. Always IMHO.
Oh, and the Yellowstone animal tally:
Two elk (one buck, one doe).
Three chipmunks.
No bears.
Infinite bison.
bkd