September 29th, 2009
Comments off
Maine, the deuce-deuce. But you'd think they'd at least wait till you're out of sight of the "welcome" sign before telling you that you may as well expect delays given that you're in Maine now.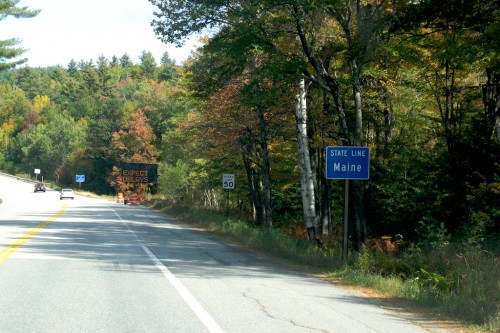 What else should I expect? Lobster restaurants?
Spent the night in a hotel in Bangor, which is pronounced Bang-gore here. It's fun to say.
bkd