Chapel Beach Loop Hike, Pictured Rocks National Lakeshore (Day 58)
10.5-mile loop hike starting at the Mosquito Chapel Trailhead, about 20 miles east of Munising (where the Upper Peninsula's purported powerhouse high school football team is located).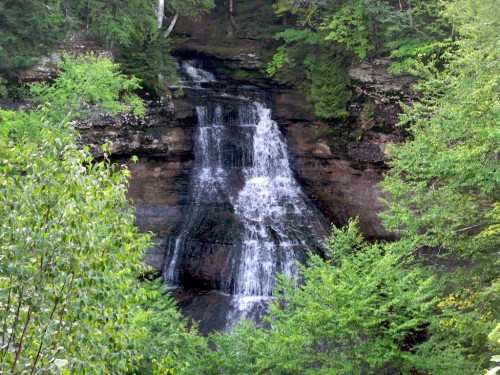 At which point I worried I'd chosen a bad trail. I mean, remoteness is its own reward and all, but these are parking lot-quality waterfalls at best. Unless you're in Orange County, in which case you'd hike 40 miles straight uphill for them and be grateful for the opportunity.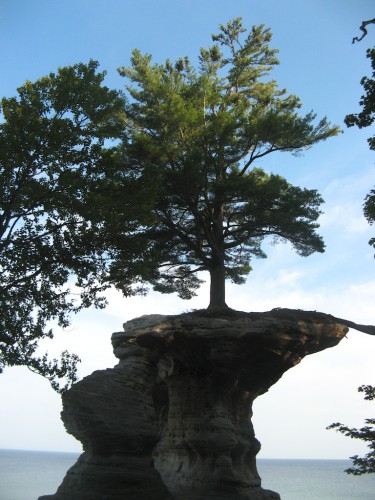 Chapel Rock and the start of my shadow-sun issues. Probably if the tree had been in full sun — except that the colors on the rock are the real-life interesting part.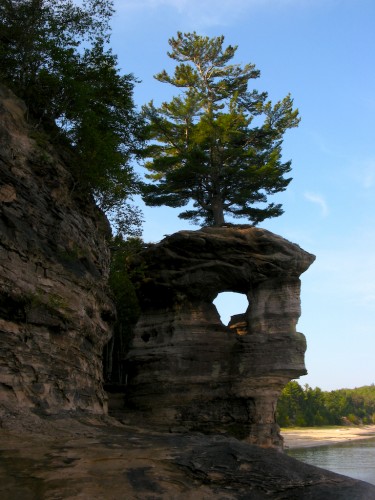 Meh.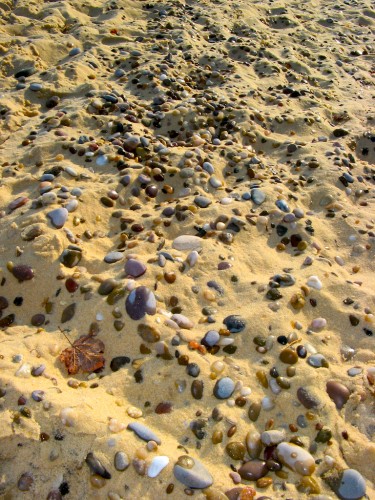 Rocks, pictured.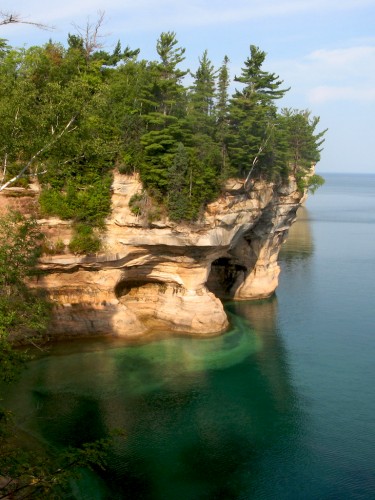 Cliff-rocks, pictured.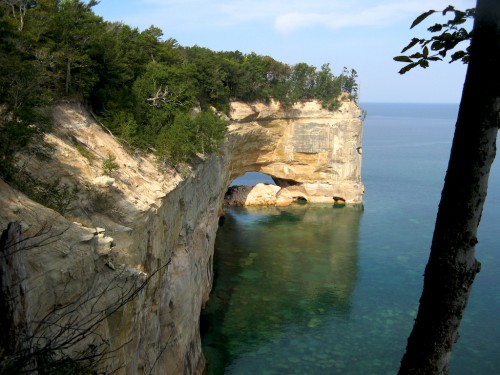 The so-called "Grand Portal".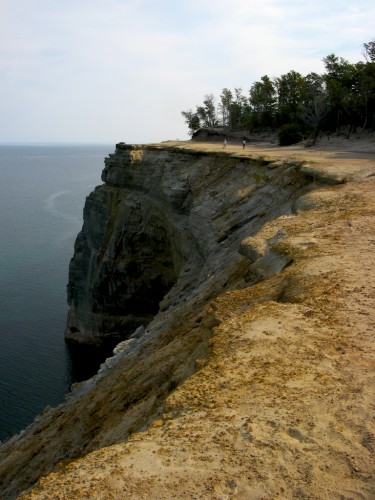 The edge of the world. Fine: *an* edge. And if you fall off, you're in a lake, not some fiery abyss. The fiery abyss would've made a good photo, though.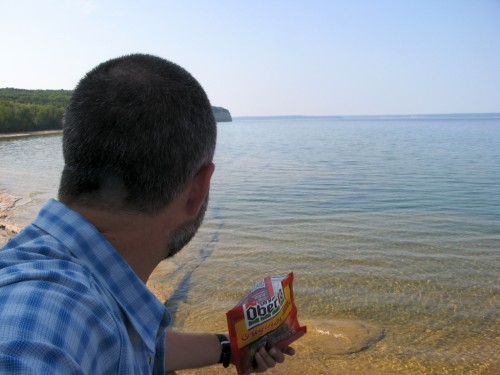 I and My Breakfast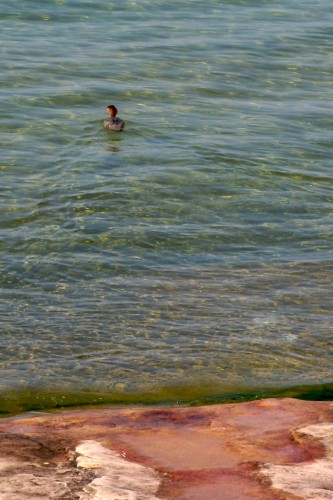 A red-headed step-duck starts a voyage of a thousand miles with a single foot-flap.

About as easy a 10+-miler as you'll find.
My route took me past Chapel Falls down to the beach at Chapel Rock, then along the lakeshore past the Mosquito campground, then back to the trailhead via Mosquito Falls.
I regret that I didn't add three miles to include Spray Falls in the hike. I'll have to go back for that one. Per the pictures, it would have been the one waterfall worth visiting.
The photos don't look as great as reality — it's a north-facing lakeshore and I'm not sure what I'm supposed to do with shadowy cliffs above fully-lit water. (If anyone could lmk, that'd be cool.)
For being the warmest Saturday of the year so far, it wasn't crowded.
Would probably be a fun place to do an overnighter — either two very easy days along the trail I took, or a shuttle hike along the Lakeshore Trail.
The water's colder than it looks — but I *did* swim in it (not pictured).
I'd go back here again, no questions asked. All hail Lake Superior!
bkd