Chicago City and Hamburger #18 at Poag Mahone's (Day 62)
I'm catching up. Oh yes, I'm catching up. Went to Chicago (all things go, all things go, I know) to meet up with my buddy Dayn Perry
and check out burger #18. Was in Chicago sort of recently, so I didn't make much of a day of it. And I only took my cell phone cam.
Here's a picture I took with my phone from the train: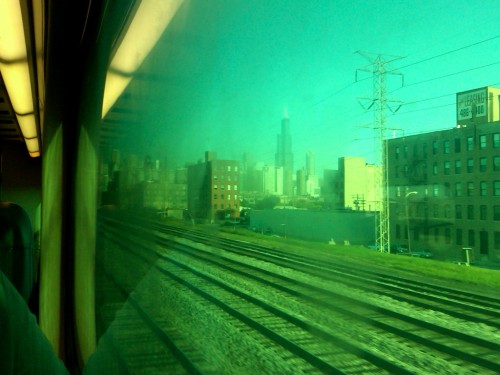 Taking photos in trains always makes me feel like I'm part of a Journey video — although I suppose that's a bus rather than a train. Tja.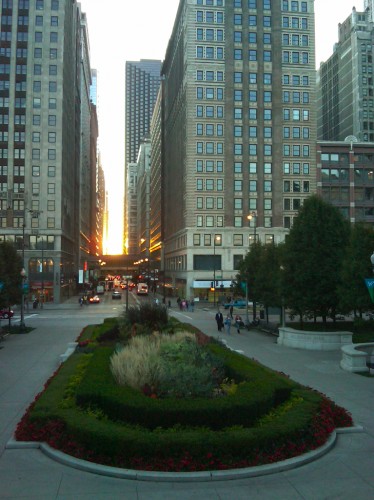 Yep, it's a large city at sunset alright.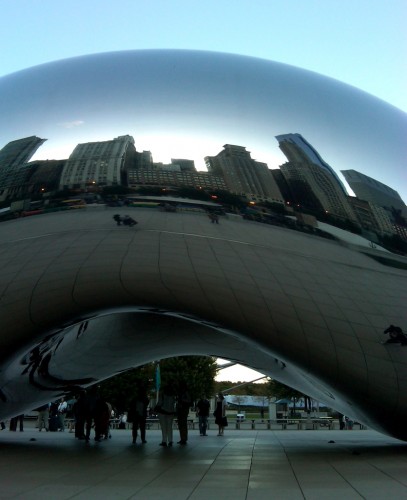 There should be a chili restaurant inside.
Those last two photos were not taken from the train. Ended up at Poag Mahones, the only Irish pub I've ever seen that closes before, I dunno, 2 AM? They were kicking us out at 8:30. Here's the burger.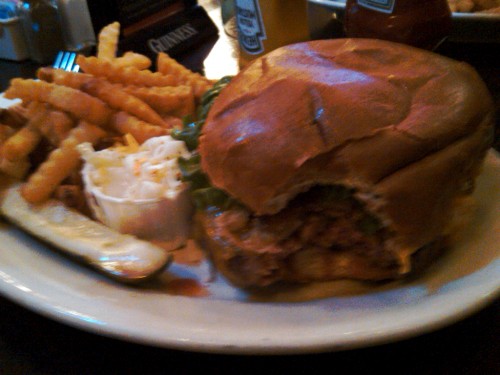 Pretty standard.
Regarding the burger:
It was straightforward.
It was good.
Any burger place that will allow you to order medium-rare is good, IMHO.
It wasn't spectacular.
I sort of wish the GQ list had more gimmick burgers on it. So many of them are just plain, straight-up burgers and therefore hard to differentiate. #18? Eh, sure, why not? Seemed like a nice enough bar/restaurant, didn't think it was cool to get kicked out at 8-fetchin'-30.
This was the seventh I've eaten so far out of the 20.
Stay tuned to hear about the eighth, which has (in the actual now) been eaten and digested.
Always cool to hang out with old friends, btw. I'm always sort of surprised how well I always still get along with people I haven't seen in a long, long time.
bkd