Deadwood, Live Tourists (Day 51, Part 2)
I'm guessing Deadwood's peak is when the bikers flock back to Sturgis. I'm a little disturbed by the number of bikers there are on our modern highways. Actually, I'm mostly just disturbed by the fact that 75% of them are retirees and don't seem willing to travel at speeds approaching, you know, the speed limit. Meh.
Deadwood: the only town left in America that still thinks Kevin Costner is pretty cool. But good for him — he probably needs it. They've revitalized the town's 19th-century mainstreet through gambling — which is probably appropriate for a town that was sort of built on gambling to begin with. Plus Wild Bill Hickok died here.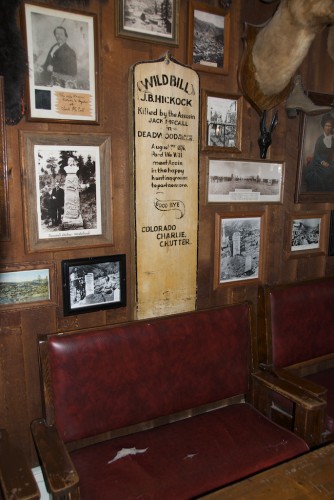 In this chair right here, in fact. Look!: you can still see where he ripped the original vinyl!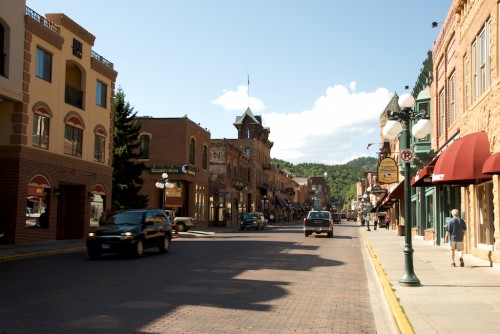 Main Street, restored.
Most of the people wandering around here were senior citizens. Sort of like Vegas: eyes glazed over, absent-mindedly pushing buttons on slot machines, discussing the qualities of a diverse set of buffets. Oh well. It sort of looked like an old wild-west town anyway.
bkd