Niagara Falls Probably Deserves the Hype (Day 67)
Which is sort of hard to admit with as anti-hype as I usually am. Just that I've never seen such a massive waterfall complex. Either of the major falls by itself would've been fantastic, but those two in the same place? Worth the hype maybe.
Of course, in my drive to keep the 48-state road trip pure, I declined to cross into Canada for the full-frontal photos. I'm guessing it would've been mostly mist anyway.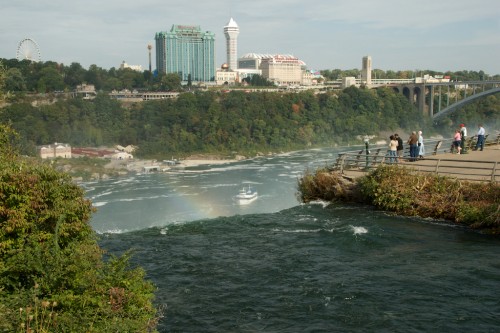 If I ran the world, I'd force people to rename everything currently named "Bridal Veil Falls" to something a little more thought-provoking.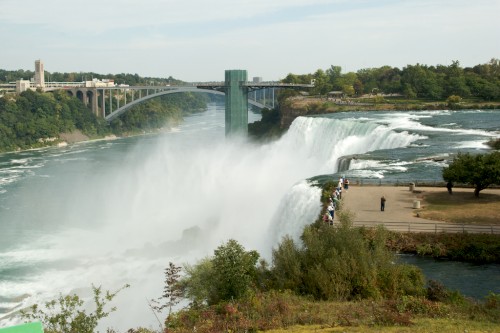 American Falls seen from the correct, American side.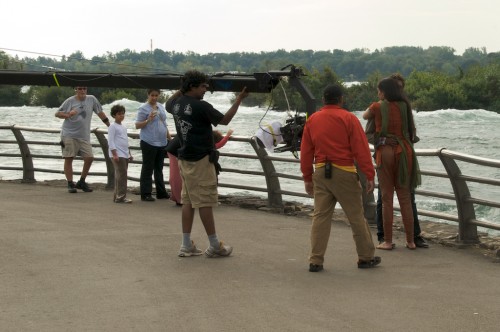 I would've preferred they film the dancing scene while I was watching, but whatever.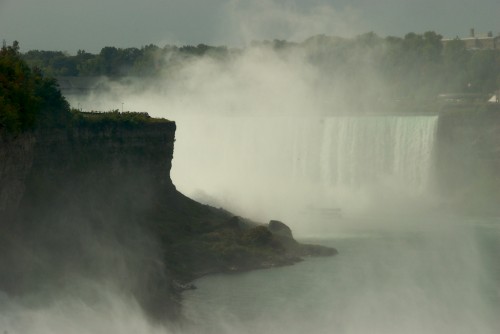 Horseshoe Falls with attendant mist.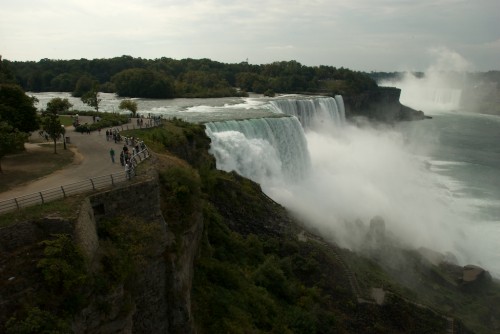 American and Horseshoe: Two Great Falls that Fall Great Together
Should probably be "fall greatly".
Ways I Would Fix the Niagara Falls Experience:
Reduce the number of people visiting by 98%.
Get rid of all the buildings.
And tour boats.
You know, I go to National Parks and it sometimes feels like the Parks Service is trying to prevent people from seeing the park. Then I go to Niagara Falls and better understand what they're trying to prevent. Oh well. Mighty falls, regardless. Would probably look better without all the hotels and people. And it should be possible to walk yourself down to river-level without having to pay some concessionaire to ride their elevator.
Should.
bkd