North Dakota: Welcome to the West Region (State #10!)
20% of the way there (in terms of states visited, yes)!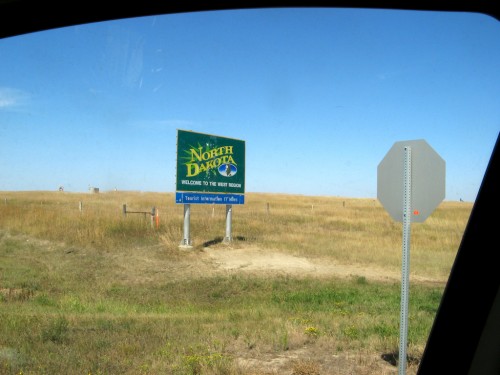 The portrait on the sign is Theodore Roosevelt.
Although, let it be said that Highway 85 from Hill City to the 94 is one boring stretch of highway. A boring stretch of highway that Rand-McNally considers "scenic", yes. I question the wisdom of Rand-McNally.
bkd