Sunday Driving Through New Hampshire (Day 73)
Woke up in a hotel in White River Junction, Vt., rainy as promised. Got in the car, drove across the river to Hanover, N.H. and ended up in the middle of Dartmouth's campus. It looked like an Ivy League campus — basically the same as USC, but with worse weather. IMHO.
First stop of the day came in Orford, which the Reader's Digest book said was representative of all New England towns. But I think I missed the turn into town. Stopped at this church anyway (it was Sunday after all):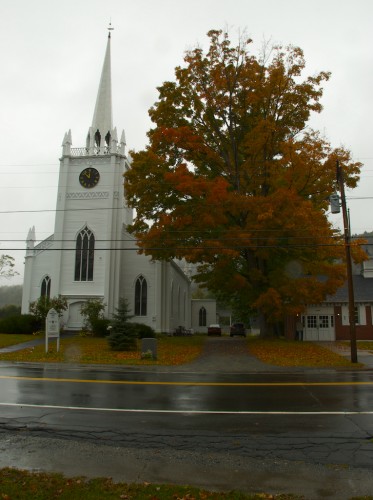 Wet road — a recurring Day 73 theme.
From there, headed up Highway 10 till I got to Haverhill Corner, at which point I got out of the car to take a photo of another church.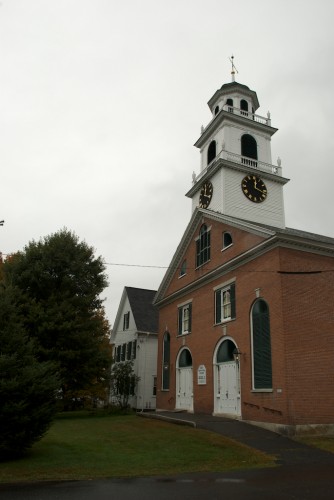 And only one power line in front of this one!
Yeah, and then I guess I could keep talking about how I stayed on the same highway for a while, except that would be uninteresting. And I'm all about mad hooks and, I dunno. It's a little cold right now. I should do these exclusively at night. Meh.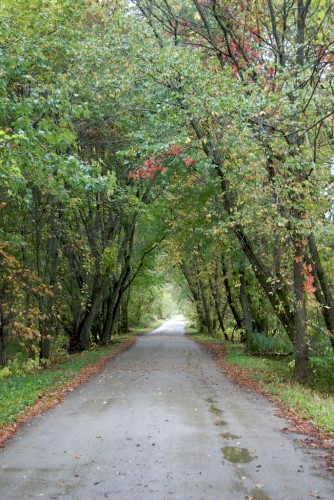 The tree tunnels are different here. They all look like the opening scene of a horror movie set in 19th-century New England.
And then I — nothing. I did nothing. I think the next photo is from the town of Bath, except you only see the inside of *something*. It could also be in a horror movie if you wanted it to be. Or not. Either way's probably fine. [BTW, it's now evening.]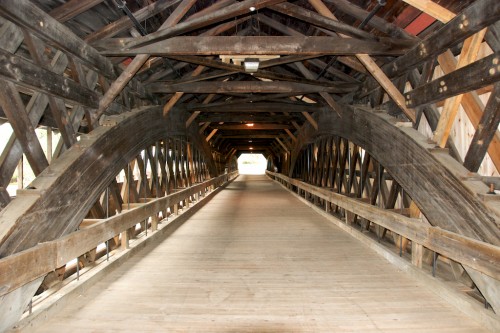 This would be the *inside* of the (covered) bridge. No cars allowed since '99, though, which kind of kills it.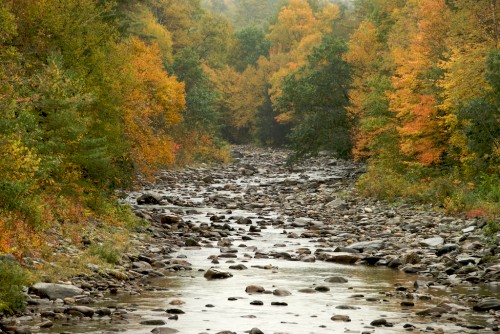 I think this is the Ammonoosuc River. I suppose I could just make up a name.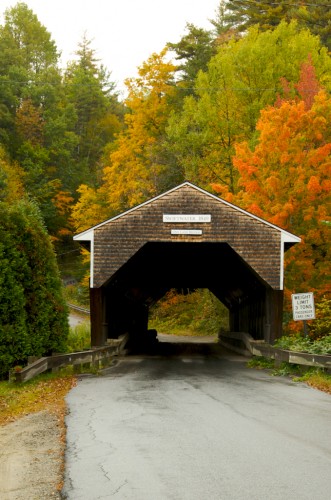 The Swiftwater Bridge. You can still drive over it.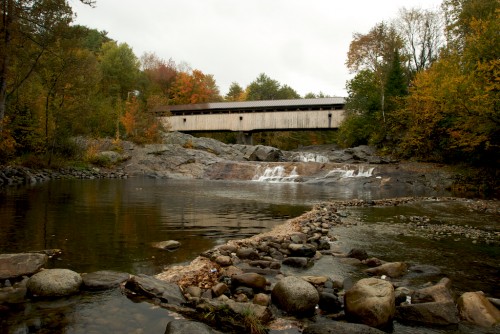 My kingdom for a blue sky. Oh well. It's not much of a kingdom.

Just FYI, I like(d) New Hampshire. It has two things that Vermont doesn't:
Rivers!
Places to park so you can get out and take photos.
Huge. Anyway — Highway 112 is a fantastic drive. Blue sky, yes, would've ruled. As stated: oh well. Keeping on keeping on: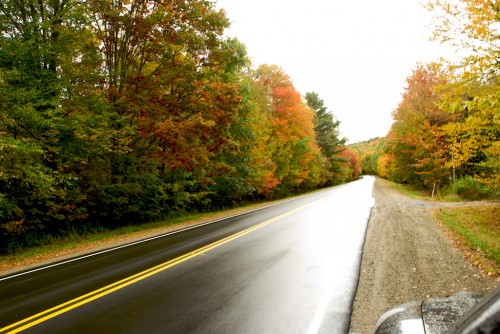 The, uh, highway.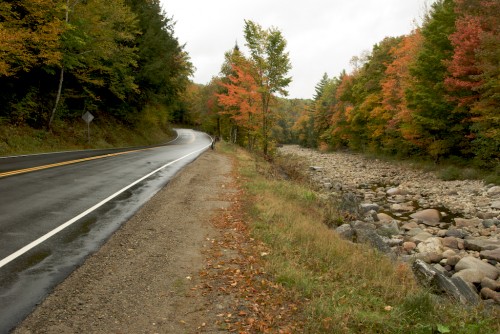 The parallel lines of road and riverbed describe the dual nature of nature and non-nature.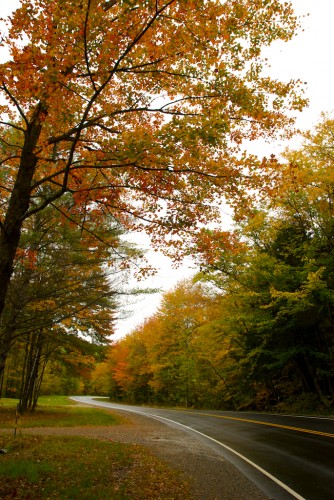 More leaves. If you're getting tired of them, maybe skip Day 74…
So then I ended up at this place called Flume Gorge. I don't know who runs it — it seems to be on NFS land and the visitor's center says something about a state park, but somehow it costs $13 to get behind their barricade and take a two-mile walk. It was about this time that it started raining kind of harder, which did not result in discounted admission to the two-mile walk.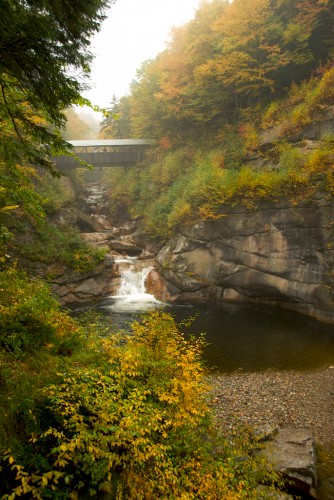 The Pool.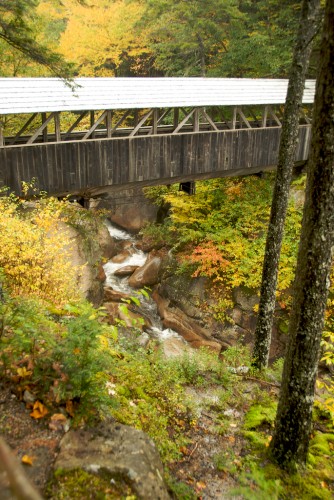 Same bridge, same falls.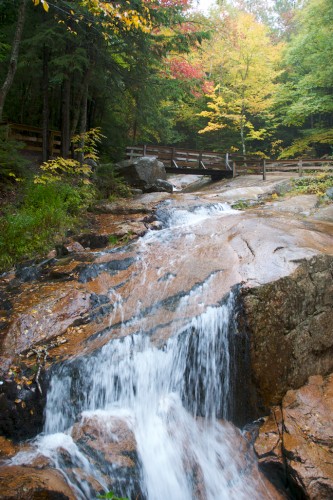 Different bridge, different falls.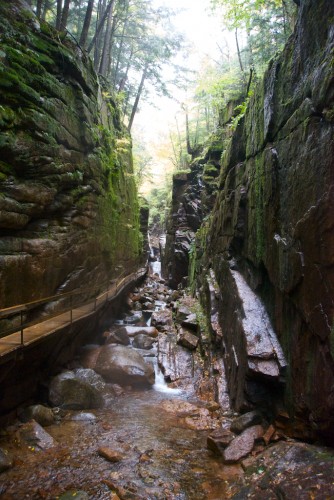 And then the gorge.
Meh. These photos looked better last night than today. Maybe they'll be good again in another week or two.
bkd