The Sacred Grove Looks Like a Nice Place to Pray (Day 67, Part 2)
I'd been warned before going to Palmyra that there wasn't much to see and you know what? There's not much to see. (For non-Mormons, this is another Mormon history site — sorry/you're welcome/meh, depending on your attitude.) That said, the woods behind the Joseph Smith farm did seem peaceful (though there were more mosquitoes than I'd figured on) and was a nice, flat place for walking around and occasionally pausing to look into the trees and ponder.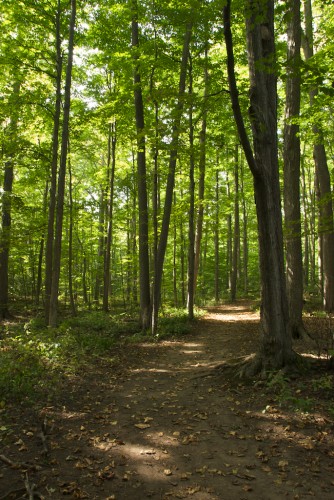 Grove, trees. Joseph Smith may have prayed *right here*. And I'm surprised more people don't get lost roaming around this place.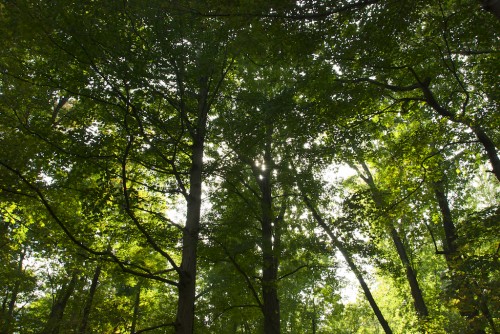 And then the trees, being looked up into.
And with that, the only prime LDS history site I haven't been to is Jackson County. Suppose I ought to go to Israel some time also. Maybe next year. Seriously — maybe.
bkd