Theodore Roosevelt National Park and the Very Badlands (Day 52)
Theodore Roosevelt National Park is exactly the same as Canyonlands in Utah if you take Canyonlands and then:
Smash it down a bit.
Remove any arches or bridges.
Sepia-tone it.
Add infinite bison.
There are also prairie dogs, at least one dead porcupine, and wild horses at TRNP.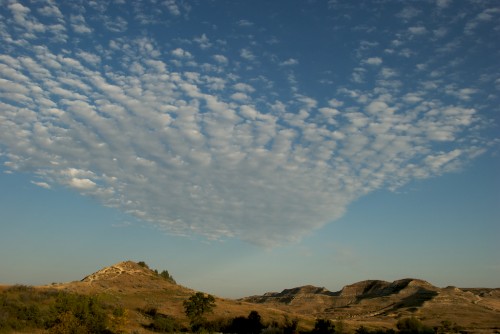 Hey look! They have clouds in North Dakota, too!
And sometimes those clouds get reflected in the Missouri River.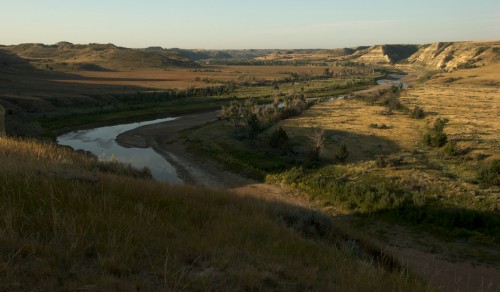 Other times, the Missouri River is somewhat less reflective.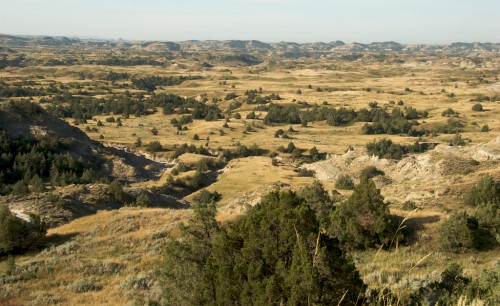 Badlands, with neither river nor clouds.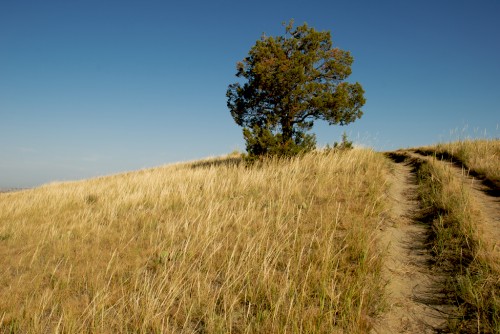 Little tree on the prairie. By itself. Next to a double-track pathway.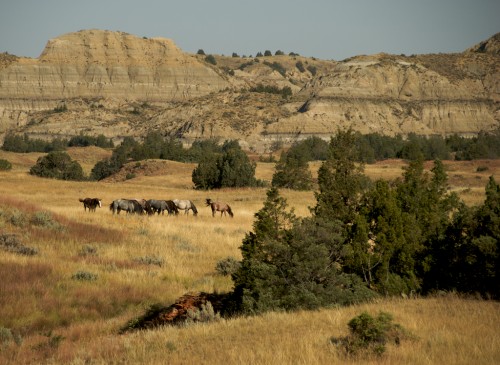 My trip through the wild mustang drive-thru.
I camped there for a night — there are a lot of trains that pass nearby, but it only cost $10, so that mitigates.
Should probably say something profound, but I'm very sleepy and am getting up in 6.5 hours, so maybe you can make something up for yourself. (Thx.)
bkd