US Olympic Glory, ca. 1980 (Day 70)
I kind of think that the guy who asks my brother questions at work is right: the 1980 US hockey team defeating the Soviets and winning the gold medal is probably the greatest (American) sporting event of all time. Granted, I like the romantic idea that the victory was what started the country's overall turnaround from, well, the 1970's — but still: morning in America.
So, went to Lake Placid and checked out a couple venues. I think ski jumps make for good photo subjects.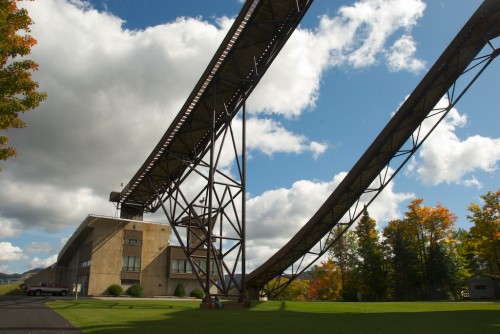 Ski jumps, where no miracle happened in 1980. At least, not for any American.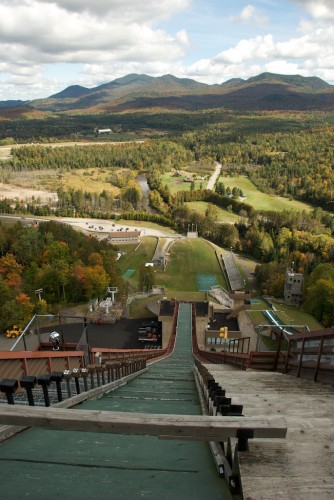 Kind of doesn't look that imposing from on top.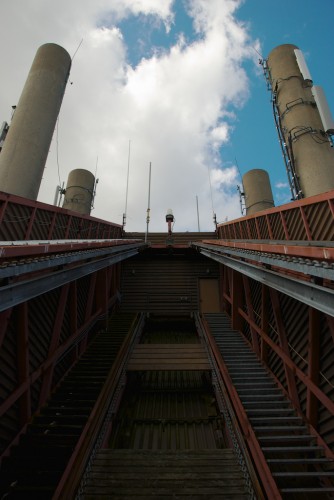 Looking up the ski jump.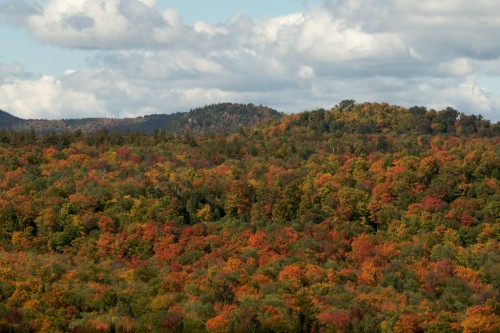 Colors, viewed from ski jump. Woo!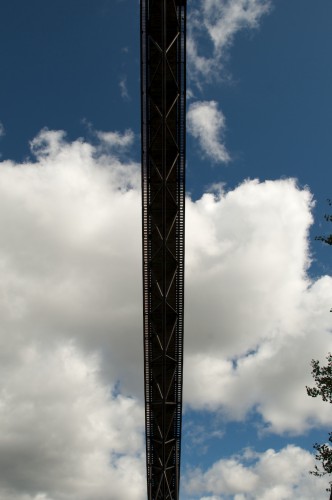 Eh. I'm kind of bored of my own photos. Maybe I just need more sleep. Sort of reminded me of a film strip or something.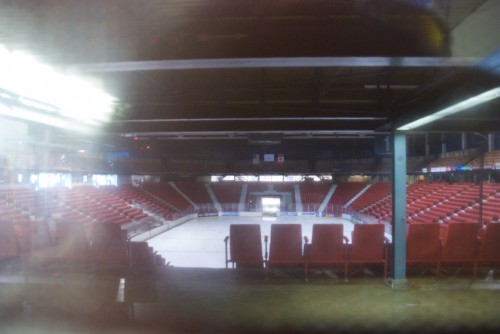 Inside the "1980 Arena". No, you can't go in (it's still used as an arena). And the "olympic museum" at the "Olympic Center" isn't worth the $5.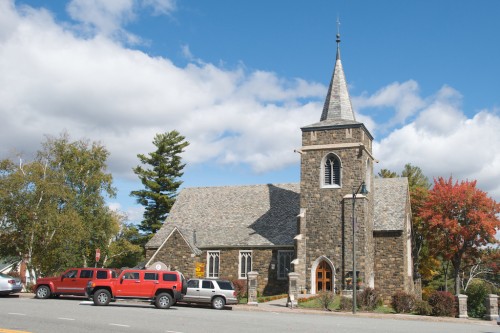 The Olympic church, with double-parked Hummer.
Lake Placid is a pretty area. I didn't go to the bobsled run. People are a little reserved, but friendly when you talk with them. Parking costs $1 an hour in town. Downtown Lake Placid is located on Mirror Lake, a mile away from Lake Placid. It cost $10 (IIRC) to go to the ski jumps. It came with a free chair lift and elevator ride, though.
bkd