Whiteface Mountain at the Top of the Adirondacks (Day 70, Part 2)
Awful, awful headline.
They charge you $10 to drive up this road that goes to the summit of Whiteface Mountain. If you don't want to pay $10, you can take a six-mile hike to get there. I paid the money and drove. It's a well-maintained road. The person who takes your money is pleasant. When I got to the parking lot near the top, the elevator was broken. Happy day! I got to walk up the rest of the way. Steep stone steps. Lots of people going up them. Trail was 0.2-miles long, but I wonder whether they measured the base or the hypotenuse. Talked to a German couple from Berlin a little on the way back down. A little cold and windy. The day, not the couple. The couple were average-temperature at least in demeanor. Book said this was the highlight of many visits to the Adirondacks. Maybe.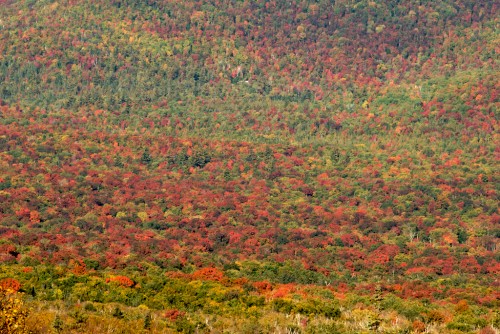 In real-time, I'm kind of done with fall foliage. And only New Hampshire and Maine left to go!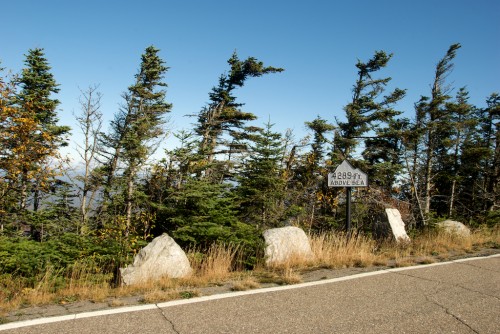 Gettin' close to the top.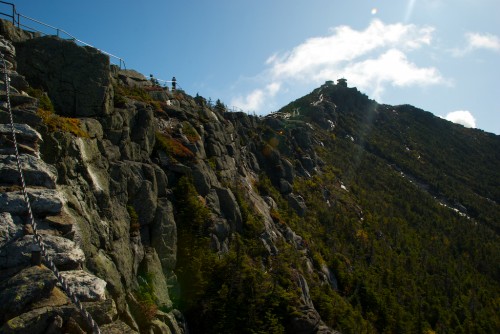 Trail to the top.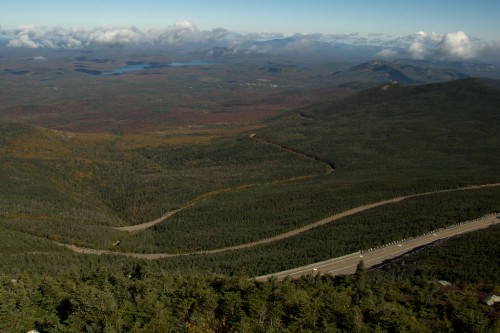 The road up.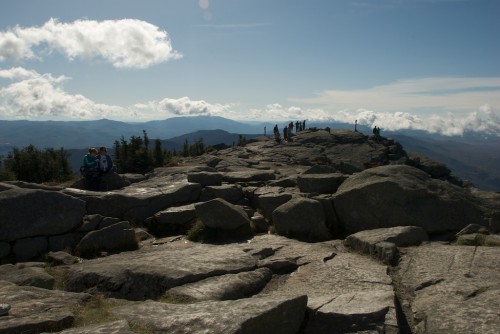 The top of the mountain.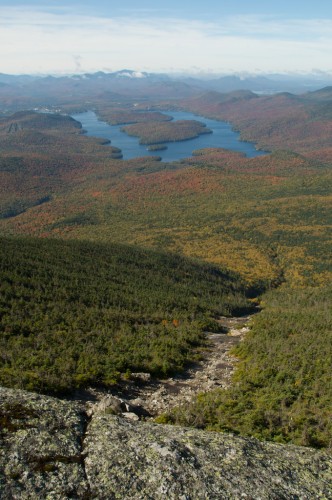 Lake Placid — yes, it's shaped like a horseshoe. Who knew?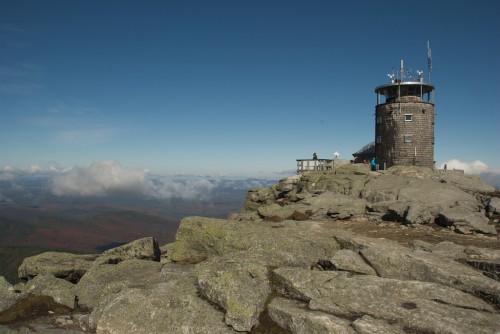 The watchtower, watching.
Inasmuch as paying to go on any 8-mile stretch of road is worth it, this was worth it I guess. Better than hiking it — can't standing hiking somewhere that other people have driven to (see: Vermont) (once it's posted).
And then I left the state.
bkd