Some Headline about Kitty Hawk or Kill Devil Hills (Day 88)
If you're an aviation fan, Kill Devil Hills is holy ground and a must-see location. If you're not, it's a field of grass with a mound at one end. The Wright Brothers chose the location because it was windy and sandy. I'm so ambivalent toward this state right now it's palpable. I liked the Wright Brothers stuff. It's cool to see where Orville landed and to try and picture what the scene might have looked like. Except I'm always seeing people who are sepia toned.
It was definitely windy there. The sand is now covered with grass, but sort of only barely.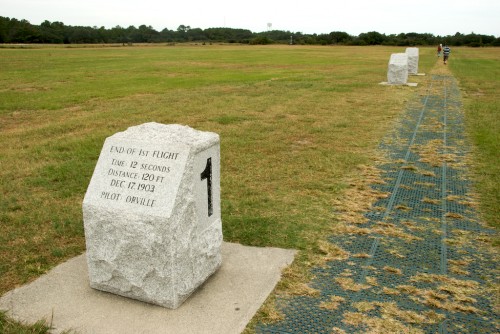 Tha's right, bro, you numba one!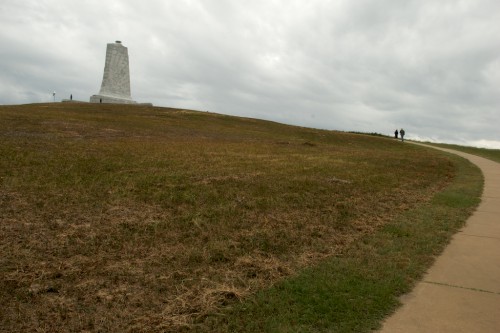 The mound from which they did their glider tests in '01.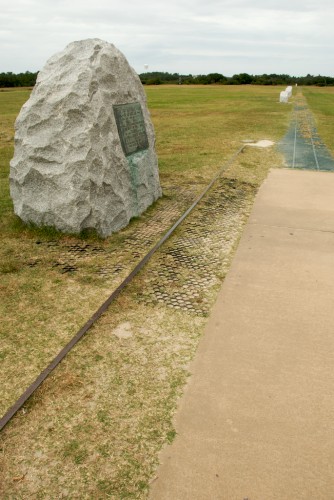 The rail they launched from.
Per the signs at the historical site, it took the world a few years to realize the importance of the event. As I become ever more luddite-ish, I'm guessing I'll start having mixed feelings about it myself.
bkd