My Morning, Harpers Ferry (Day 81)
I used to love doing headlines. That seems like a long time ago. Now? I'm all about second paragraphs.
[Paragraph Redacted]
I dunno. Something about the Civil War, big armory, company town, Confederates making sure it was destroyed all the time, John Brown, railroads, a trans-continental canal, lots of floods, then someone deciding to move the town somewhere so that it wouldn't keep getting destroyed all the time. Oh well.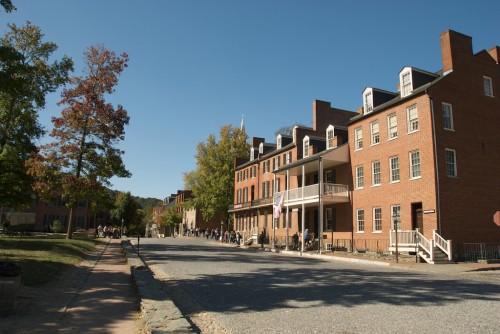 Main Street.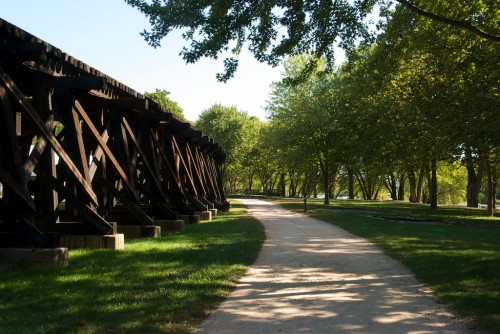 Raised railroad tracks. No, really! They run between Main Street and the river. I think Shenandoah (River). Eventually they cross the Potomac (eventually = a few hundred yards later).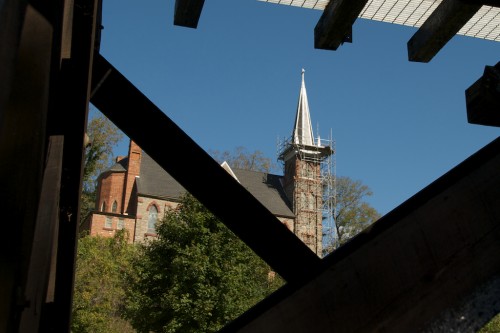 The scaffolding around the church tower adds a uniquely European touch to the scene.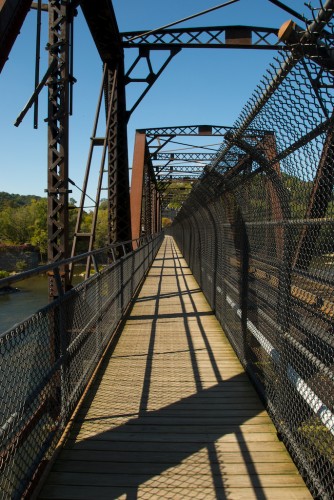 Bridges have interesting lines.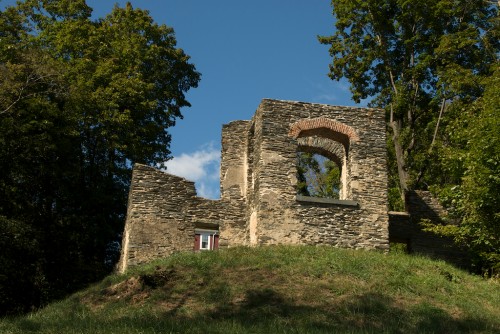 Episcopal church.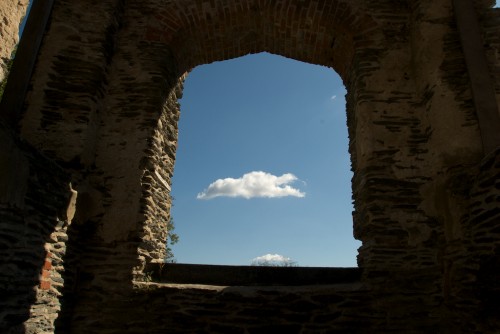 Episcopal cloud.
It was a nice half-day place. Had lunch at one of the taverns or whatever in the non Parks Service part of town: pulled pork sandwich. Was pretty good, but hilariously overpriced. I also ordered (tap) water.
Also of note: the drive from my campsite in Western Maryland (nice showers!) to Harpers Ferry marks the last time I'll use my GPS. Garmin's not very good at giving directions. She dropped me off in the middle of a country road in Maryland and told me it was the Harpers Ferry Visitors Center in West Virginia. Essentially. Probably not as dangerous as the time she dragged me up into the maze of unmarked logging roads in pursuit of Mt. St. Helens, but still. Also probably not as bad as when she told me the speed limit was 70 when it was, in fact, 25. Or the multiple times she's told me to enter the freeway via the offramp. Plus she's so smug about it. But anyway. Hopefully REI will still take it back. I still have the box, I think. Moral: don't buy Garmin.
bkd