Ol' Virginny Home(s) (Day 85, Part 2)
Yeah, I know, it's supposed to be Old Kentucky Home, but I'm not probably going to be visiting any old mansions when I'm in Kentuck, ergo this.
I keep going back and forth between thinking I'm doing too much on this trip and thinking I'm not doing enough. Day 85 turned into the latter, so I decided to compensate by driving to dots on the Rand McNally road atlas. The first was Scotchtown, Patrick Henry's home northwest of Richmond. It was fine. You have to take a tour to go in. I was the only one on the tour when it started — which would have been great, since it probably could have wrapped up in 20 minutes that way and there was nothing in that house that deserved more than 20 minutes of observation. But then some older couple joined in while we were in the dining room and then I had to hear all about where the cabinets were made and discussions of southern Virginia "famous families" that I'd never heard of.
I get the sense that Southern Virginia is like Utah — there are "prominent families" that everyone wants to say they know or are related to. It's not my favorite part of Utah, either.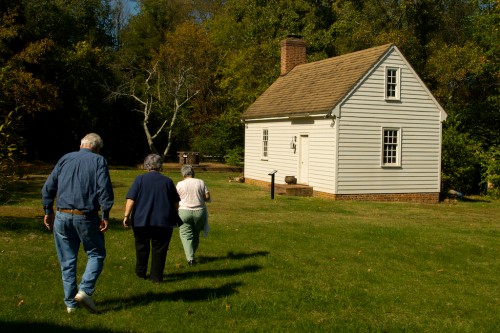 The tour guide leads the other tour participants toward the kitchen, where they will be killed and eaten.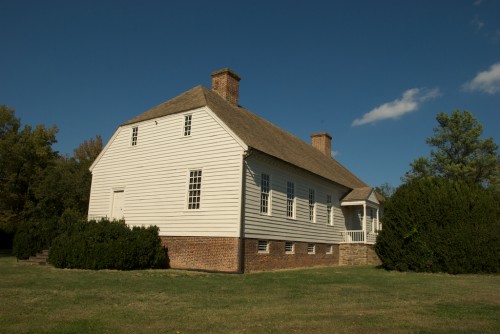 The actual house. When Patrick Henry's wife went crazy, he made her live in the basement until she died.
Here's the rest of what I got out of the tour:
Patrick Henry had 17 children.
He was the first governor of Virginia (I'm not sure in what sense this is true — he was certainly not the colony's first governor).
He didn't collect much stuff.
When the slaves brought food into the house from the kitchen, they were required to whistle the whole way because if they were whistling, then they couldn't be picking food off the plates and eating it.
At one time the house was occupied by a goat-tending hobo whom the neighborhood children feared.
He didn't like to write — he was an orator. Patrick Henry, I mean. Possibly also the hobo — we don't have any of *his* writings, either.
Of course, I had to go to *Williamsburg* to learn that Patrick gave his Liberty-or-Death speech at a church in Williamsburg. Or was it Richmond? Eh. It was definitely a church.
Then I went to the Shirley plantation, which is south of Richmond on the James River. It was owned by one of Virginia's prominent families. The tour guide was good-looking, but a little too urbanized and professional to be giving tours of some plantation home. I think she's under-employed. If I still had jobs to give out at Toshiba, I might've inquired as to her math skills. Ah well.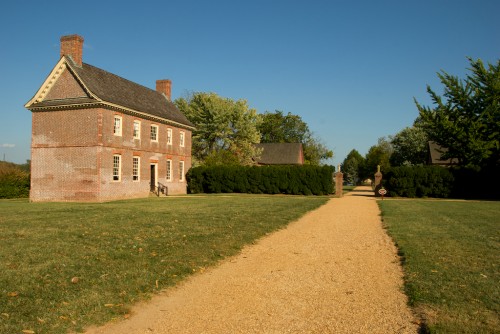 That's not the main house on the left there. It's the kitchen, I think. The main house had bad lighting and wasn't all that exciting anyway.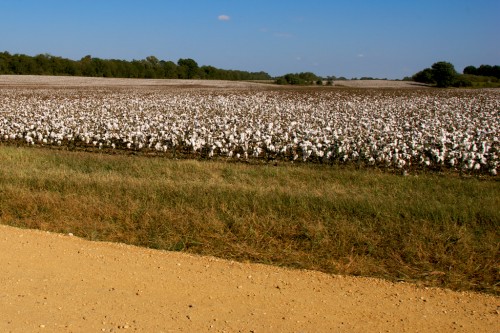 Cotton!
Supposedly this is the world's oldest plantation that has been in continuous operation. It's owned by the Hill-Carter family. Surely you've heard of them. It's in its eleventh generation of ownership. The current heir lives in the top story. He's used to having tourists take tours of the main story — that's how he's always known the home. When any woman in the family gets proposed to, she's supposed to test the diamond by cutting something into the living room window. Etc.
It was a great day for being outside. Warm, but not hot, clear skies, gentle breeze. If Virginia were always like that, it'd be a hard place to not want to live, I figure.
Endut.
bkd