Rush Hour: Alum Cave Bluffs to Mt. LeConte (Day 92)
Read the scene where gravity is pulling me around.
I miss being young enough to think R.E.M. is/was cool.
Went on this hike: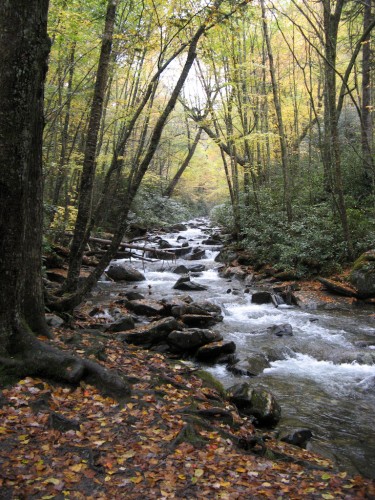 Alum Cave Creek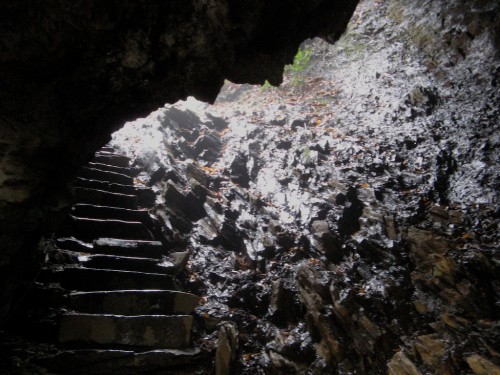 Arch Rock, or: I've now seen a shot for which it would've been nice to have a tripod available.
The view from under the overhang of Alum Cave.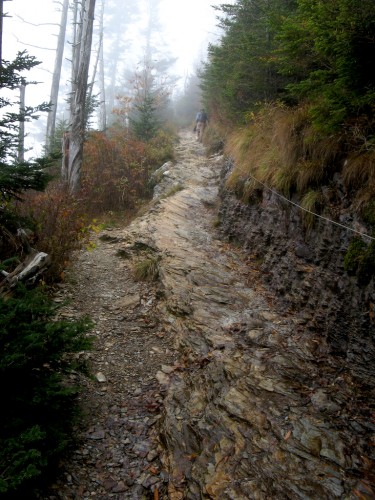 The trail!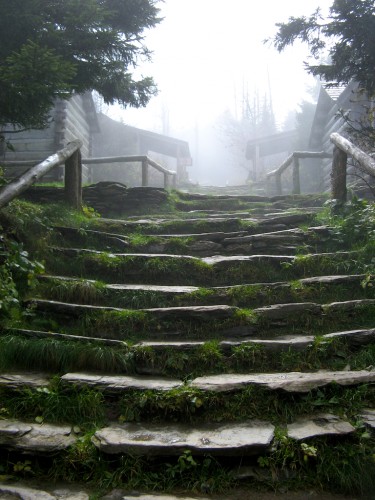 The stairway leading out of the peak-side lodge.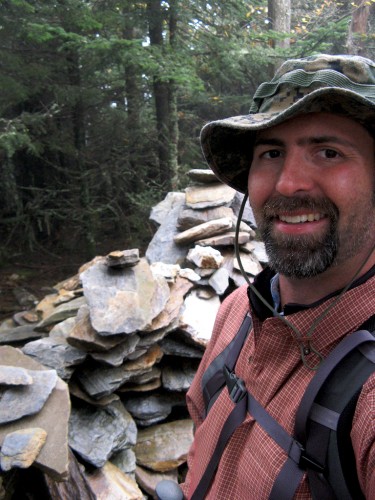 The actual peak — it's not the highest in Tennessee.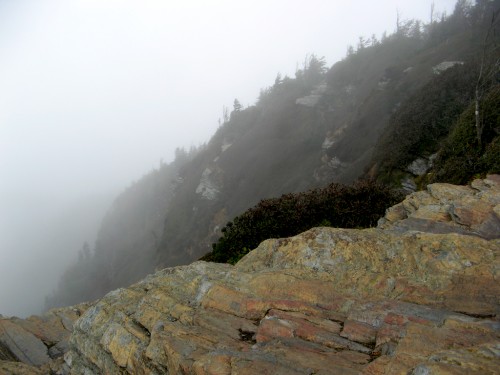 The Cliff Tops.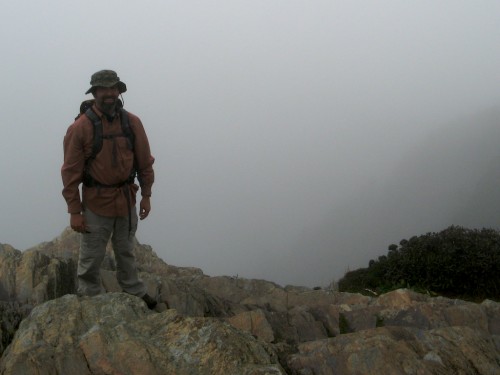 Ibid, but with me in the photo.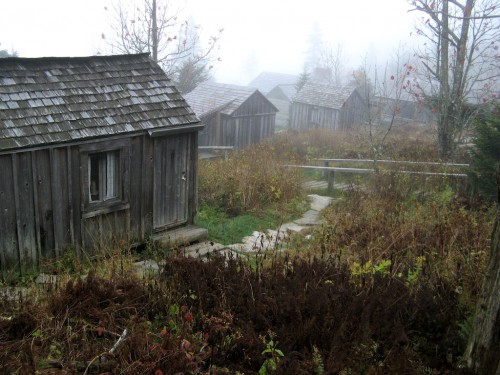 A mountain-top hillbilly village!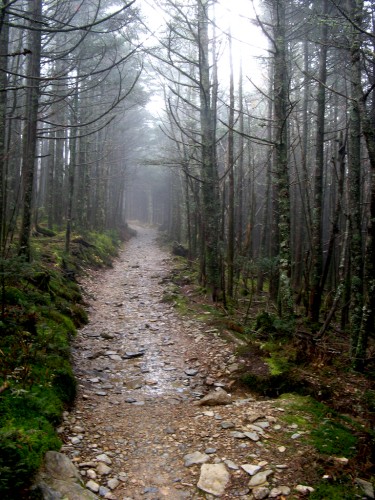 Tree tunnel.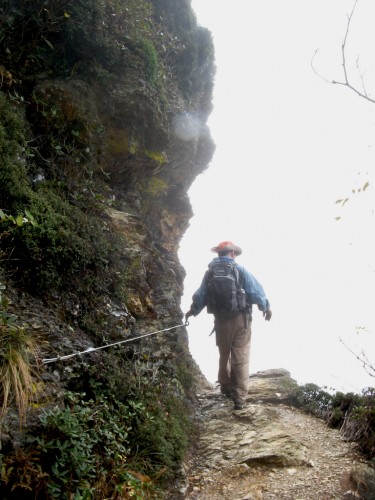 Telkontar goes into the light.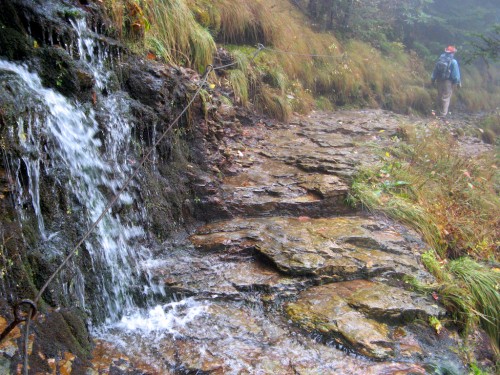 Rain-fed, trail-crossing cascade.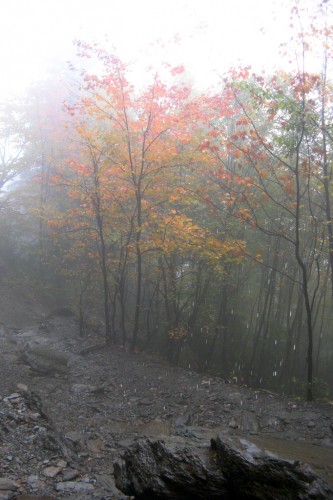 Yes, they have fall color in Tennessee as well.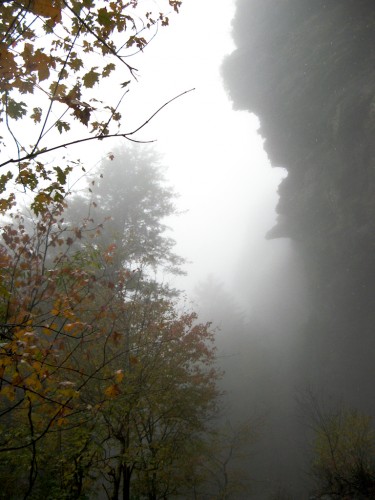 They're called the "Smoky Mountains" because there are clouds there.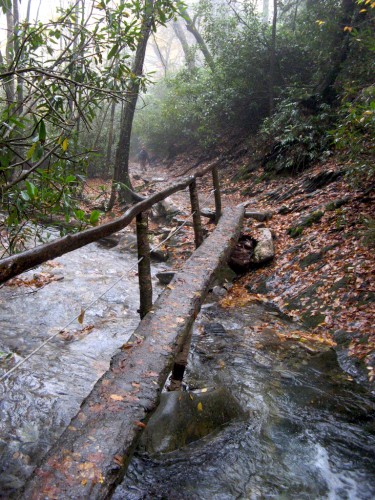 A log bridge!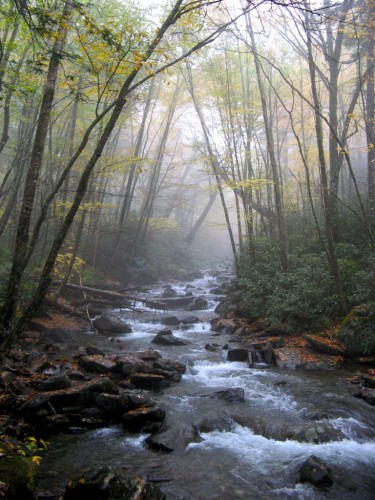 Creek with trees.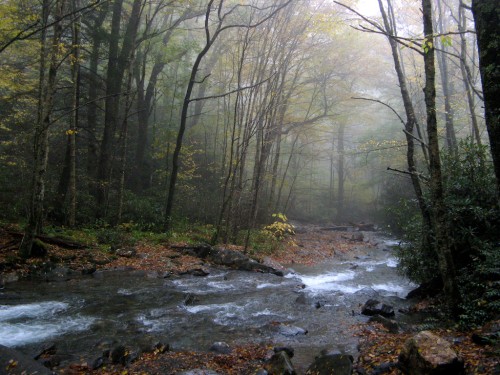 Same stream, some fallen leaves, trees, and more great smoke.
Ten or 11 miles, out-and-back, 2,800 feet in elevation gain. Went to the lodge, then continued to the peak, then swung by the Cliff Tops before heading down. We saw Jimmy Carter hiking down when we were on the way up. No joke. Didn't take any photos of him, of course — I mean, it was just Jimmy Carter, not Calvin Coolidge or anything. Most crowded hike I've been on the whole trip (excluding the last two miles on the way down from Half Dome). Either the Smoky Mountains visitors are a hardy bunch or there are just *that* *many* of them. (Truly, the park is choked with visitors, bad weather or no.)
With good weather, this is possibly an A-plus hike. In steady-state drizzle? It was still nice. Wish there would have been a view — any view — along the way. The trail was made for views, what with all those ledges and such. Fortunately, the trail itself had some interesting stuff along the way — log bridges, cable-aided narrow walkways, drop-offs into oblivion, steps through arched rocks, weird accommodations at the top. All it needed was views. And maybe a lighthouse. And if there'd been a family of trolls living under any of those bridges that would snatch maybe every seventh hiker or so, that also would have added interest (and thinned the crowd).
Great hiking with Telkontar, of course. He was less affected by the lack of views, no doubt in part because his alternative was being stuck in an office. Whereas my alternative was… sky's the limit, really.
bkd
PS, This hike was in Great Smoky Mountains National Park.