Shenandoah and the Two-Way View (Day 82)
Shenandoah is a National Park made for old people who don't get out of their cars. There's nothing to do there besides pull over and look out over the side and see the valley with farms and towns in it. Valleys, sorry. One on each side. They don't change much.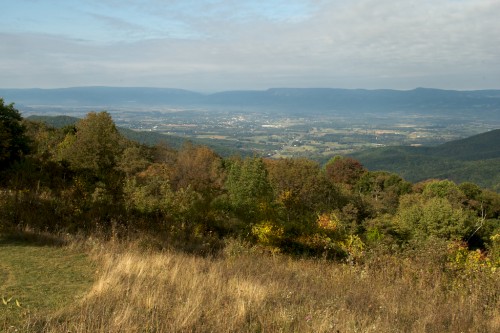 Every quarter-mile there's an overlook. And every overlook has this exact view (in essence).
But at least the old people are genteel. At least the local ones are. And with the photography, I just went with the old standby: leaves. I'm guessing Shenandoah is pretty brilliant by the end of October. Wasn't as colorful as New England had been a week or two earlier, though. I suppose these things take time.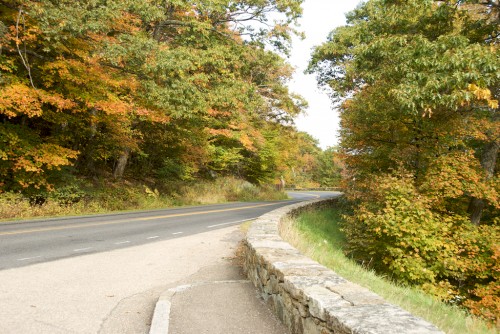 Another couple weeks and Skyline Drive will be on fire (figuratively).
I also sort of went on two hikes. The first was to White Oak Canyon, which my Reader's Digest book suggests is the park's scenic highpoint. To me, the highpoint of it was getting 2.3 miles in, seeing the first little waterfall, and having the locals there tell me it wasn't worth it to keep going, because the rest of the waterfall was going to be even less spectacular. I guess it hasn't rained much in Va.
But, whatever, there must be hike photos, so: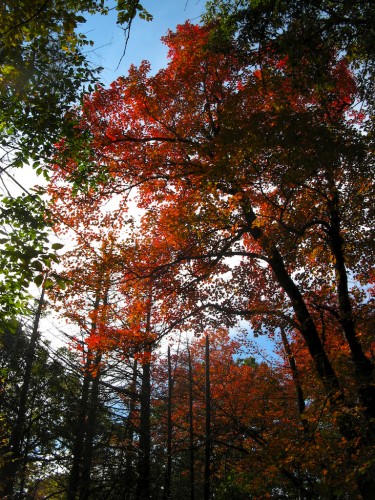 Trailside leaves.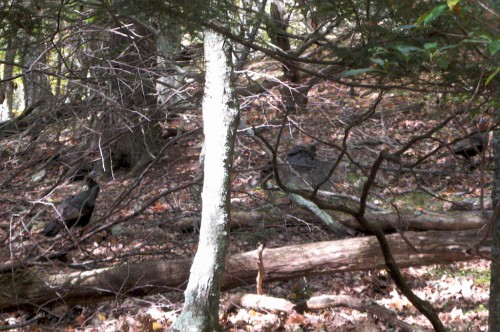 Just after it occurred to me that this would be a pleasant enough place for turkey hunting with Sgt. York, I stumble onto these guys. Gary Cooper, however, did not make an appearance.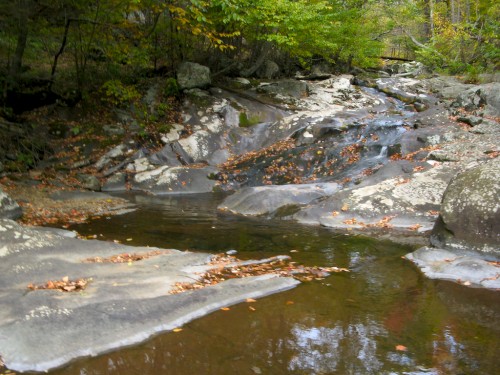 This is more stunning than the waterfall was.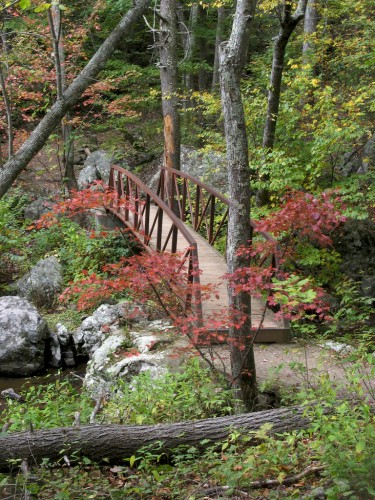 Eh. It's a bridge.
The couple at the waterfall also insisted that I should hike up to Hawk's Bill Peak, the highest point in the park, so I did. It was a short hike. Here's evidence it happened: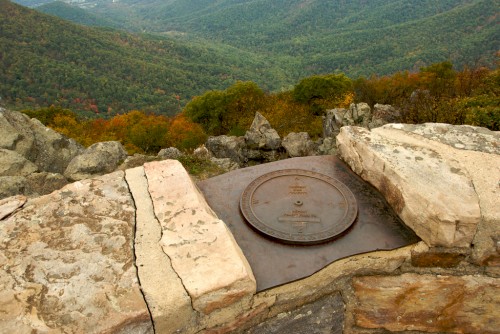 The compass tells you where the forest is on fire.
And then I headed south and out of the park, never to return again.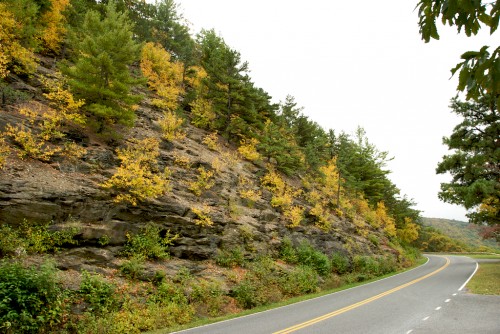 Somehow the yellow seemed significant at the time.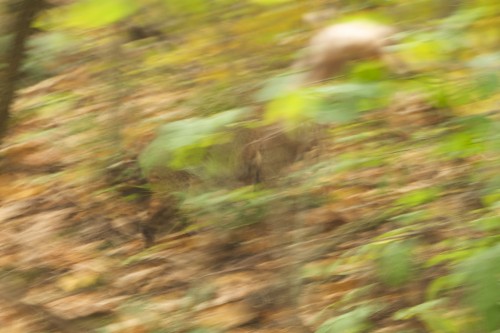 Just because you can't see it doesn't mean this isn't a photo of a bobcat.
It really *was* a bobcat.
bkd