Toolin' Around in the Ol' Congaree Swamp (Day 95)
Crap — Day 100 is coming up. I better do something momentous.
Day 95 I went to Congaree National Park (south of Columbia, S.C.) and paddled around in the swamp. It was about as chill, relaxing an activity as I've done this trip. Apart from havin' to wrench my kayak out of the cab of my truck, dig underneath my cot to find the keel and my PFD, extract my foot pump out of the nether-corner of the truck bed, and then inflate and assemble the whole thing. But, really, you know, once that was done, it was pretty dang relaxin'. Check it out:
I should probably take more photos of stuff like diggin' under the cot to find my keel. Posterity might appreciate that kind of thing. Next trip. (Although, in my defense, it's not always easy to take photos of yourself doin' things like that.)
Sorry for all that paddlin' noise on the video. Kind of kills the moment(s).
Trip lasted about three hours. By "the swamp", I mean "Cedar Creek". Technically, yes, the water is flowin'. Just very slowly. Made for easy paddlin' upstream and still waters that yielded really good reflections. Photos are kind of off though — too dark to use normal ISO and a small aperture, which blew out the details. Plus there were too many snags to stop paddlin' long enough to really compose anything. Oh well. Here's what I ended up with.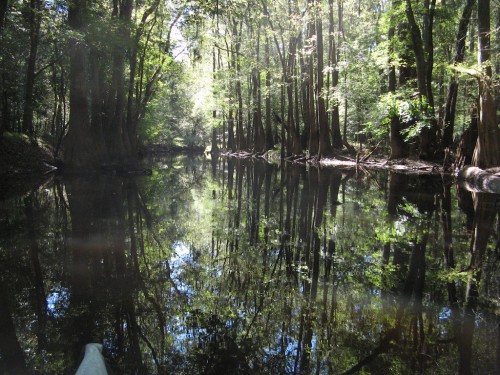 Mmm: swampy!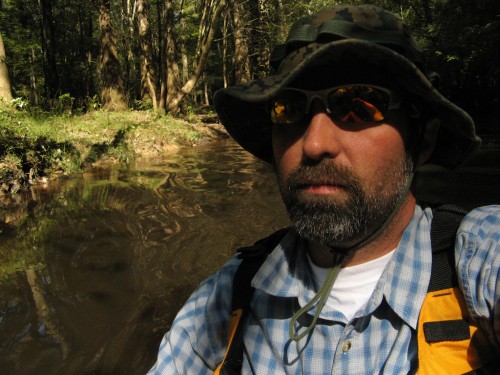 My apparent consternation is unfounded.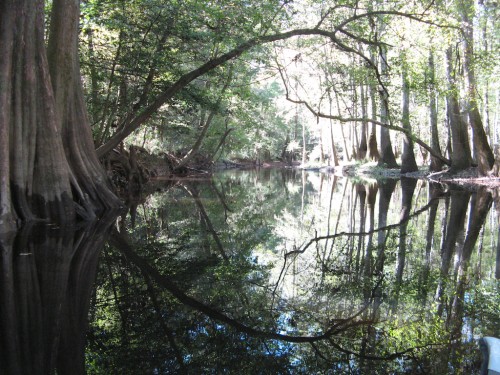 Glass-like.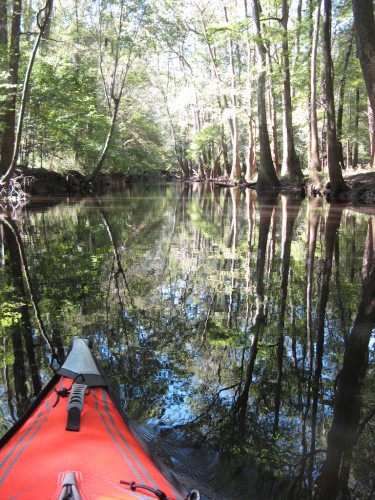 Another photo.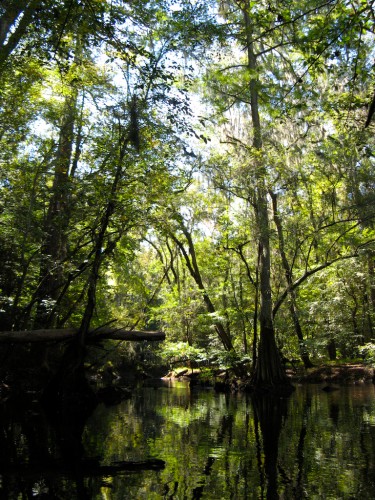 A fork in the creek.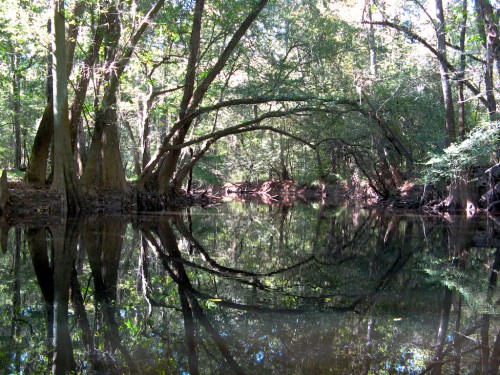 Somewhat spider-like, imho.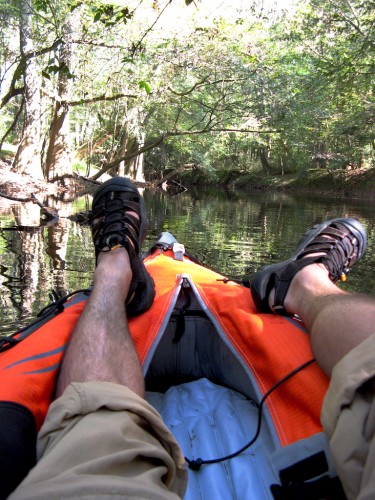 Floatin'.
Fall color *and* spanish moss festooning the trees of Congaree.
Other notes:
I saw no alligators.
I saw no pythons.
I saw no alligator-python fights.
For that matter, I didn't see many animals at all — a few ducks and that was it. Still, a beautiful, easy-goin' day.
bkd