Welcome to Alabama the Beautiful (Signed) [Self-Important Politician] (State #36)
Maybe it's like you're supposed to feel like the governor is the person responsible for the state you're entering, so you know who to go talk to if you find yourself dissatisfied with, say, Alabama. Maybe the governor is the state's CSR-in-Chief.
Photo: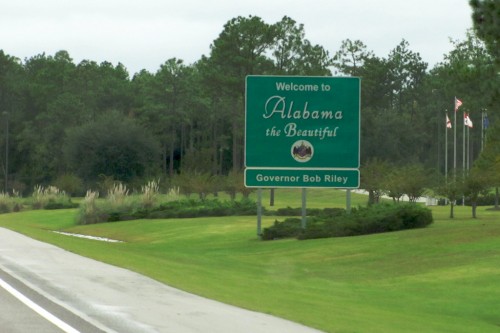 Based on what criteria "beautiful"?
Went to Mobile. Stayed in a hotel. Watched baseball on TV.
bkd