Welcome to Connecticut (State #25)
Just in case anyone from a big state wants an opportunity to say "well landsakes!", I started the day in Maine, traveled through New Hampshire to get to Massachusetts, then went to Rhode Island before finishing up at my cousin's place in Connecticut. Five states in one day — try *that* from Brownsville! Anyway: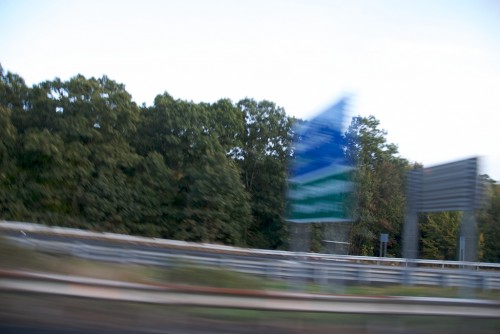 They put their welcome sign behind a tree on the center median. Just how welcome did they want me to feel?!
Major thanks out to J-Bigs and Alexis for putting me up in New Haven. Dearly appreciated and your Indian restaurant was one of the best I've ever been to. And I've been to more than one, yes.
bkd