Welcome to *Rhode Island*, The Ocean State, Signed [Some Jerk], Governor (State #24)
So, yes, the half-way state: Rhode Island.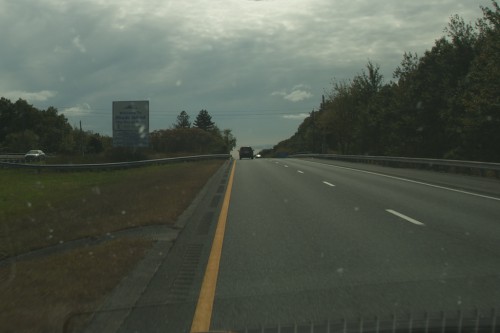 My DSLR is not really well suited for this type of photography.
Per the requirement, I *did* stop off somewhere for clam chowder while there (New England white, not Rhode Island red) and also bought clam cakes, which were sort of gross (but I finished them). Experienced a great disappointment in Rhode Island: the #3 hamburger in the country is locked up inside a formal dining restaurant that's closed from 2:30 to 5:30 — roughly the exact length of time I had available to be in Newport, R.I.
It's okay — I don't have a jacket with me on this trip anyway.
bkd