Arizona: The Grand Canyon State Welcomes You (Me) (State #46)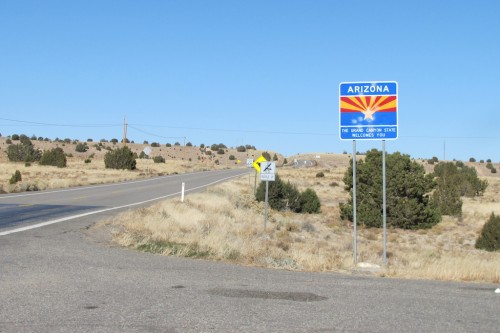 The cow-crossing sign was pertinent.
So the only state I spent less time in than Arizona was Colorado (see next post…). Unless my truck breaks down on the 15 between St. George and Mesquite, in which case you can probably throw Iowa, Kansas, Oklahoma, Delaware, and Massachusetts into that bucket as well.
bkd