Capitol Reef: More Red Rocks (Day 127)
Went on an actual little hike at Capitol Reef (National Park). It's the national park in Utah that no one wants to talk about. Probably due to all the scandals and all.
Chimney Rock Loop, with about 3 miles of additional canyon thrown in.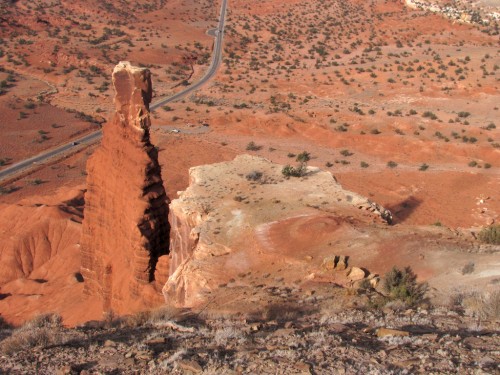 The rock they named the trail after. Curiously, it's not much a part of the route's scenery.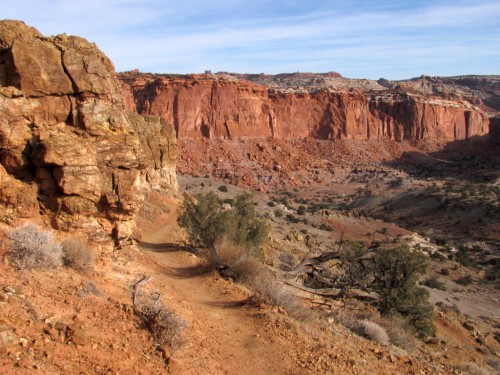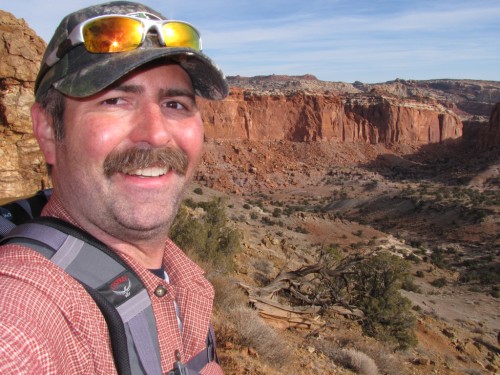 Evidence I was there — and that the moustache was still alive and well as of Day 127.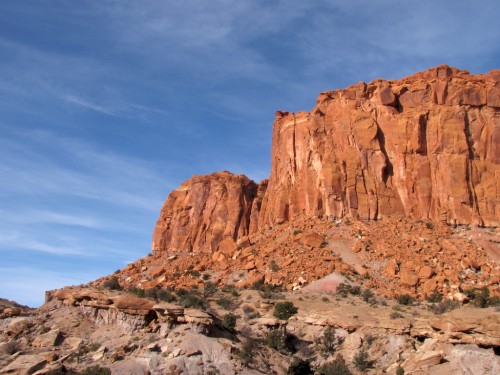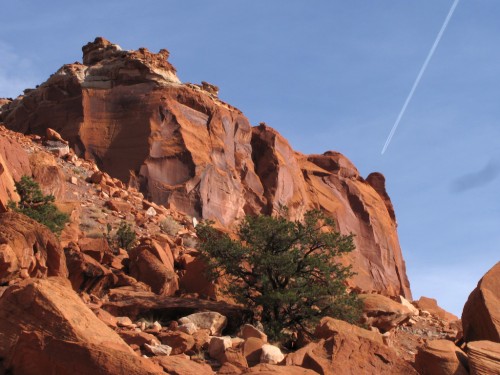 I'm always impressed by the trees that manage to make a living out here. And by contrails.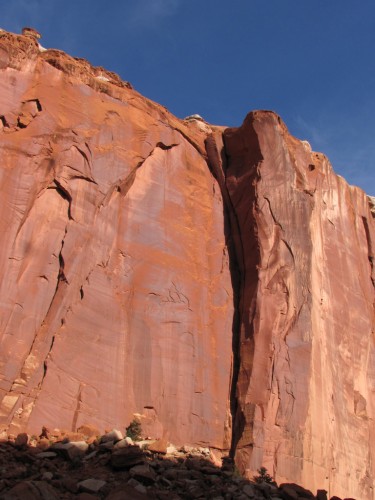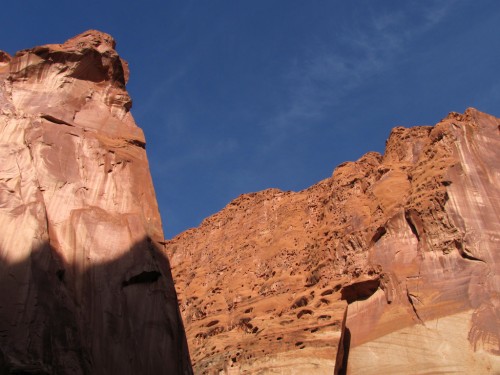 Birds could live here. Or rock-climbing gnomes.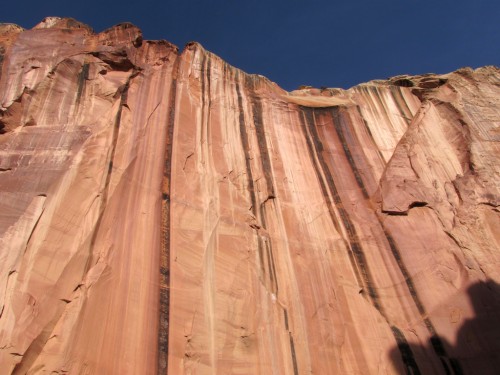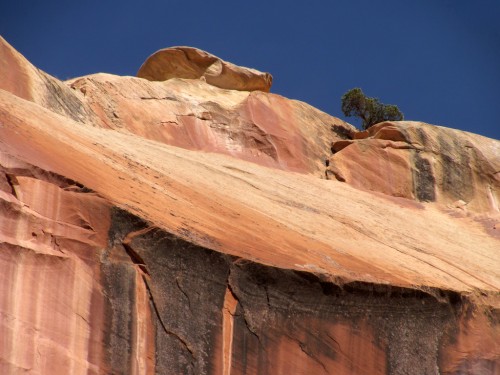 Just trying to imagine the wind that blew the pinecone (or whatever) here in the first place…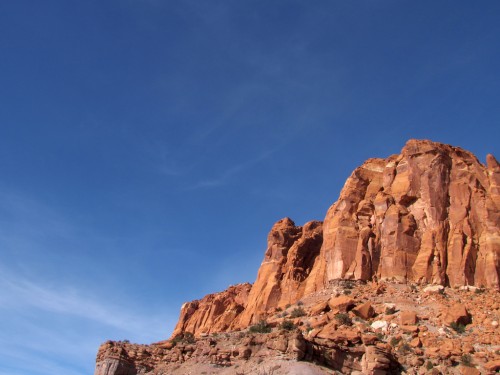 The rocks also make me think of the U2: Live at Red Rocks video, which then reminds me that someone thought it was a good idea to put songs like "Party Girl" on the video/album, which then makes me remember there's a reason I never owned U2's Live at Red Rocks video.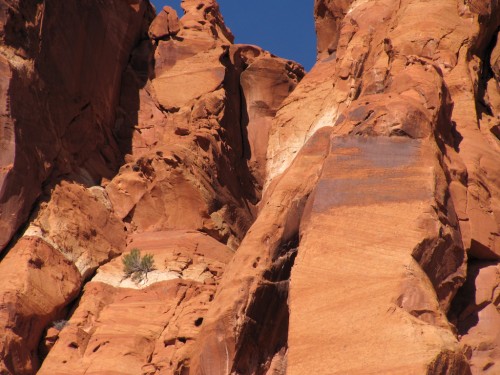 And do the trees get lonely?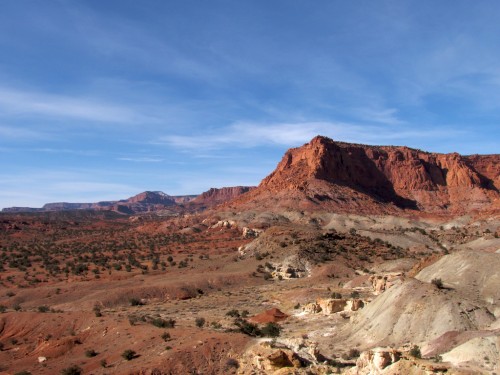 Looking west from the top of the switchbacks.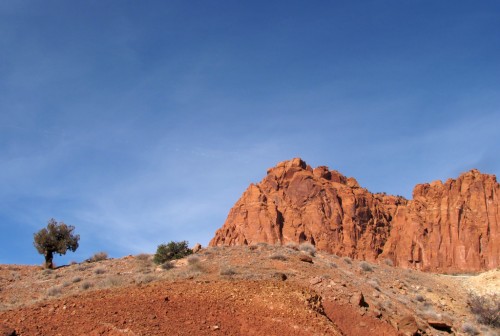 Yeah, I guess I'm mostly over captions.
BTW, another park with a ranger who gave good advice on a hike. She also seemed somewhat outraged that every photo of Bryce Canyon that she'd ever seen in a calendar pictured Bryce during winter with snow on the Hoodoos. It *is* an outrage.
Just FWIW in case you care etc. etc., I liked Capitol Reef. It's more subtle and less in-your-face than Bryce or Arches — more just a place to hang out than to have to confront. I'm not entirely sure what that means, but I know it's true. FWIW.
bkd