Carlsbad Caverns Is the Only Cave You Need (Day 122)
Here's what sets Carlsbad Caverns apart:
The caverns are, you know, cavernous. The underground spaces are gigantic. You expect to see rope bridges and dwarf miners in there.
Tons of formations. Literally! But there are also a lot of them — more than in other caves.
SELF-GUIDED TOUR!
I imagine the bats also set CC apart, but given that I didn't go in summer or October, the heck with 'em. (Although I really like bats and feel like I have to go back again some time when they're performing.)
(Because they eat their body weight in mosquitoes *every night*!)
(Plus they have sonar.)
At any rate, CC puts the other caves I've been to to shame. They seem wholly superfluous after Carlsbad.
And while Carlsbad with its self-guided tour would be the perfect cave for bringing your tripod and getting great photos, I don't have a tripod with me, so my photos from inside the cave don't do anything to show off its bigness and grandeur. OTOH, I'm guessing someone somewhere has posted some good photos on the In-ter-net.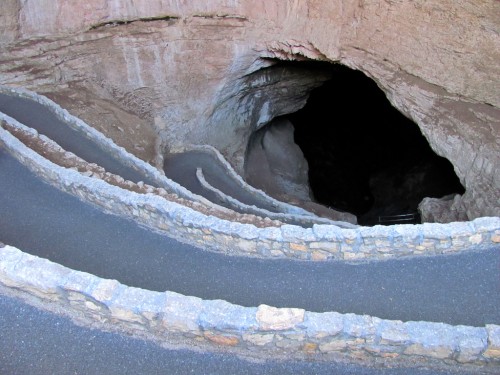 Descent into darkness.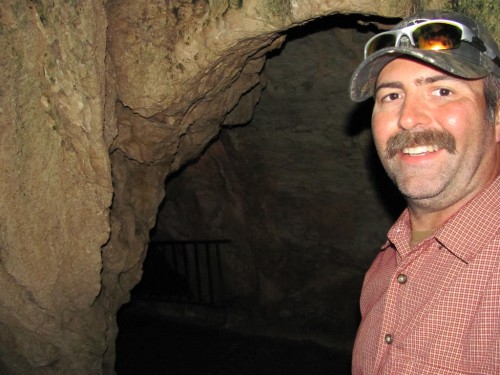 Evidence that I was there.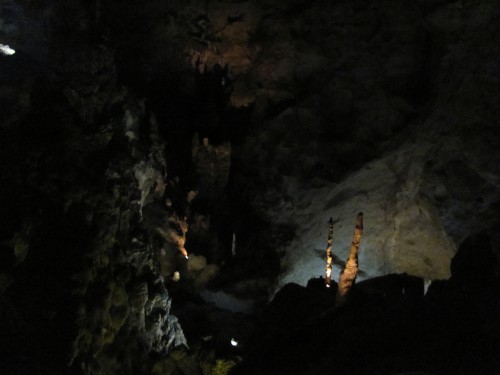 Cavescape.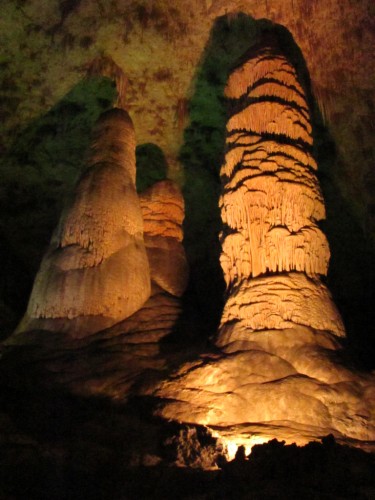 See the water drips down and leaves a deposit behind and…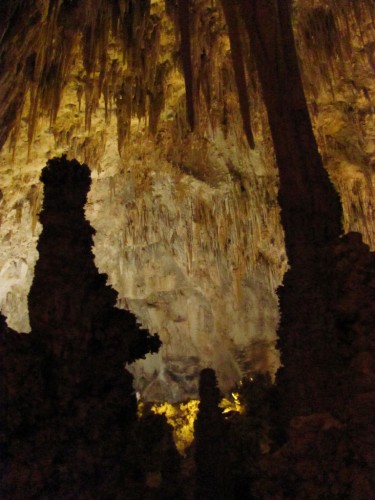 Really, we're just lucky water allows us to share the planet with it.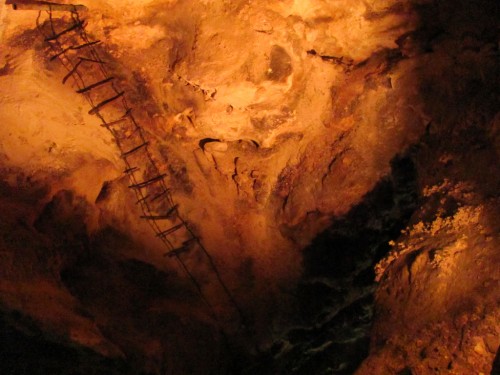 According to the placard, climbing down the 200-foot rope ladder made some of the original researchers uneasy.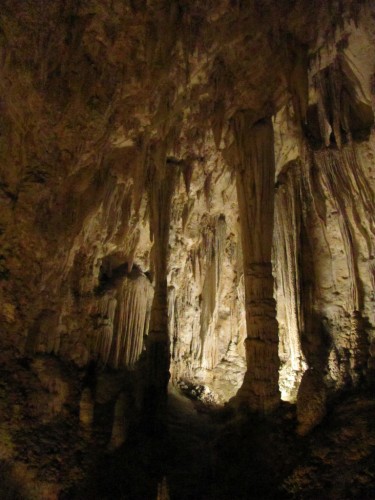 Where they keep visitors who touch rocks inside the cave prior to interrogation.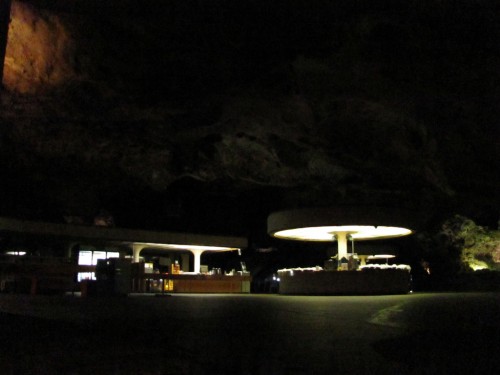 It's like aliens landed inside the cave and set up a gift shop.
Self-guided tours are the best ever, btw. You go at your own pace and don't have to feign interest when another guide tells you about how amazing rocks are. Echt stark.
bkd