Cedar Creek Falls at Petit Jean Park (Day 113)
Spent most of the day driving through various states (MO-KS-OK-AR), but ended up in Arkansas at Petit Jean State Park with (barely) enough time to go check out Cedar Creek Falls, which I think is some sort of park highlight or something. There's also about a one-mile walk to the other side of the creek where there's a different place to look at the same waterfall. (!)
I like how exclamation points inside parentheses imply enthusiasm. Which I'm not saying in order to imply the opposite of enthusiasm. It's just what it is.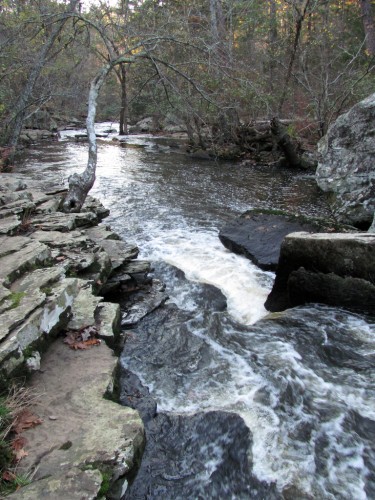 The one thing I've learned about myself on this trip is that I really like rivers (and creeks).
Past peak color *and* past peak lighting.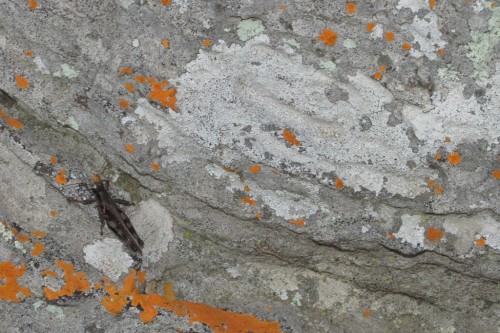 Grasshopper, rock, lichens.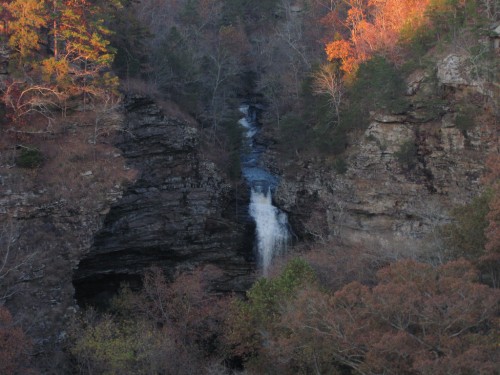 Same falls, other direction.
I also never knew what a vast body of work is attributable to the Civilian Conservation Corps. They didn't exactly cure the depression, but they sure left their mark on the country's and states' parks, forests, and wilderness areas.
Then I went and slept in the "overflow camping lot". It was crowded and un-private, but I had a view of the lake.
bkd