Doesn't "Moki Dugway" Play Outfield for Cleveland? (Day 126, Part 2)
Seems like he should if he doesn't.
At the end of Valley of the Gods, the road dumps you off on Utah Highway 261, which you then follow if you're trying to get yourself on to Lake Powell and Capitol Reef. The speed limit changes almost immediately from 55 to 35 and then to 15 and then the highway becomes gravel and good luck to you from there.
Road goes up quickly. Photos didn't turn out that great, but it was an amazing stretch of road. I have no incentive to lie to you about this, therefore I *MUST* be a reliable source of information in this matter.
This drive, btw, is called "Moki Dugway". Named after the outfielder. It made a Forbes list of America's scariest highways.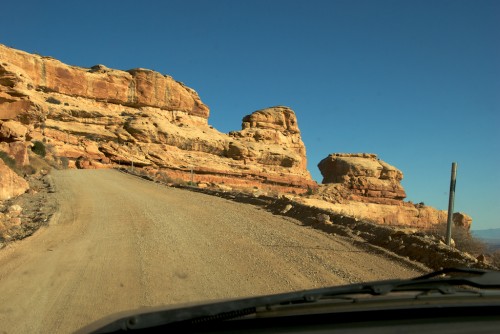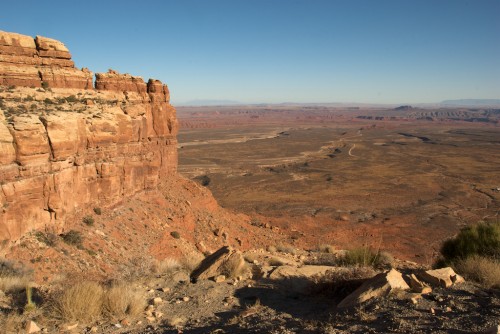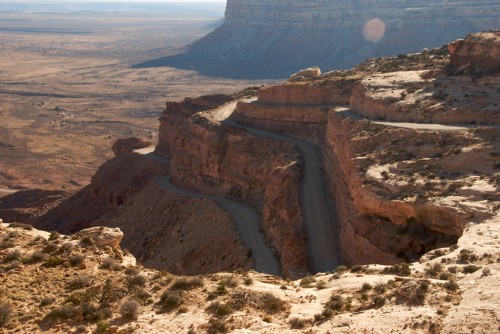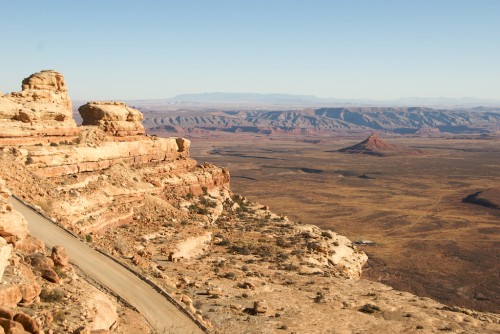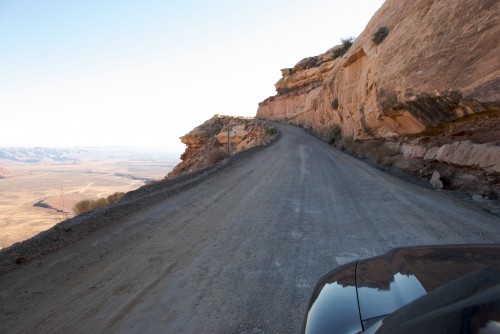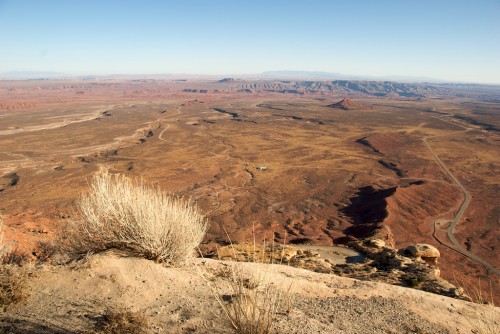 At the top of it you get a view back over the Valley of the Gods, where my truck no longer is. Way cool drive, although the funnest part was being on one of the switchbacks and trying to figure out how where the road was actually going, cuz you sure can't see how there's going to be another ledge onto which it can switch back.
Lessee. Then I stopped by Natural Bridges National Monument and drove around their scenic loop. It was getting pretty late in the afternoon to try and take pictures, but oh well.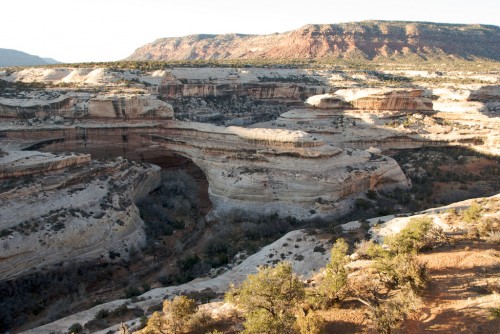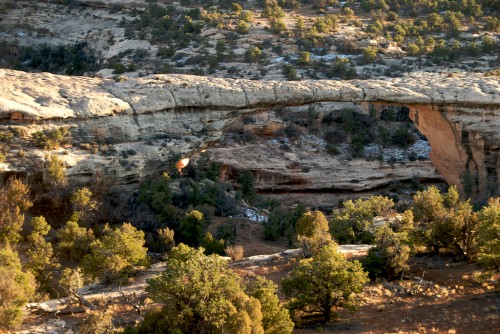 These bridges also had names. There were a couple others there as well. Would probably be a fun place to visit in the actual day-time so you could run out on the trails and check out the bridges from a vantage point other than the overlook on the road. Tja.
Then I got to Lake Powell.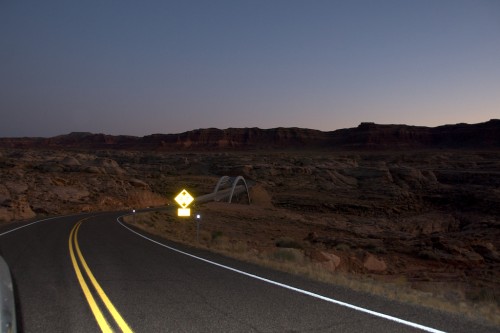 The, uh, bridge goes over the lake. Camped about a mile away from here — last camping night on the trip! — at Dirty Devil River. Nice campground, $6, but fetchin' cold.
All in all, a big day.
bkd