It Is Finished (Day 129)
There aren't a whole lot of interesting, good, or even somewhat pleasant things to say about the ride down the 15 from Provo to SoCal. It gets particularly annoying after you enter Nevada and are in quasi-California traffic from Vegas on into the megalopolis. Sort of an anti-climactic final ten hours of the trip. For the sake of color, though, here's a picture: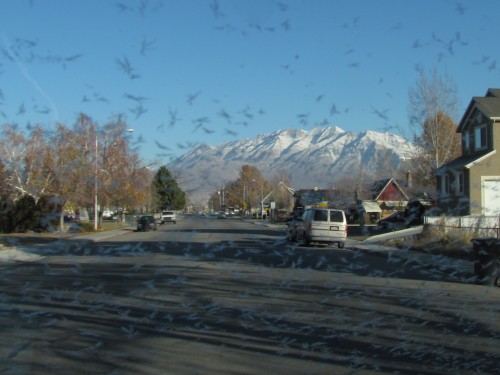 It was either this or the one of the gas station in Vegas.
For the sake of continued triteness, here are some numbers:
Miles: 22,245
Photos Taken: ca. 12,000
Gallons of Gas: ca. 1,350
Blog Posts: 224
Days: 129(-ish)
States: 48
Waterfalls: 37
National Parks: 19
Lighthouses: 15
Grad School Apps Worked On: 9
Great Lakes Visited: 5
Caves Explored: 4
Bears Seen: 3
Fish Caught: 3
Times Snowed On: 2
Transmissions Blown: 1
Countries Visited: 1
Thanks for following along — it's been fun.
bkd