Mammoth Cave, Inside and Out (Day 109)
Mammoth Cave is in Kentucky.
It's a nice enough park, definitely worth spending a full day. I spent two and a half, of course — but that was fine, I kind of needed to have a couple days of not driving 300 miles anyway.
Got there around noon, which gave me time to walk around the six or so miles of "hiking paths" around the visitors center. Then it was still only 2:30, so I signed up for one of the cave tours ("New Entrance" was the name of the tour — you can see how that would have enticed me).
Make photos go now: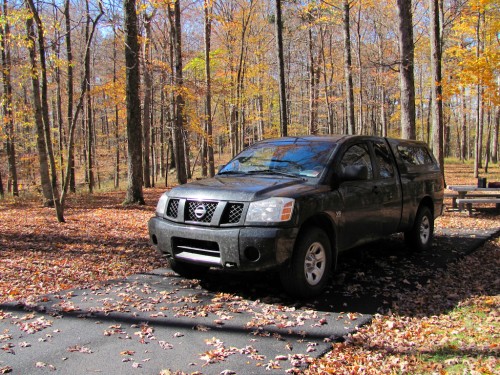 My campsite.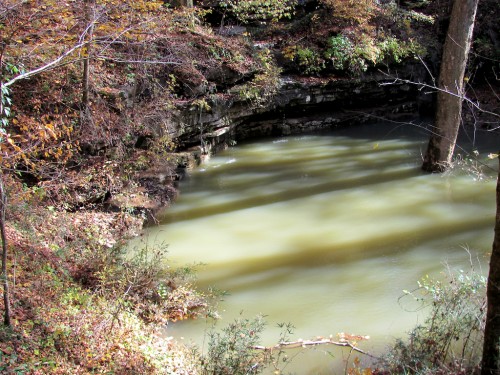 Styx Springs (there's an underground river, you see).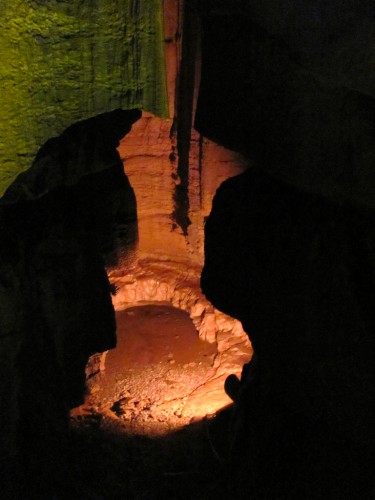 The NPS does a good job of setting up their lights, imho, fwiw, etc.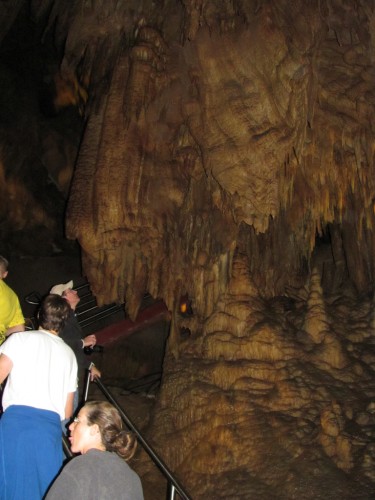 The only stalactites in the cave.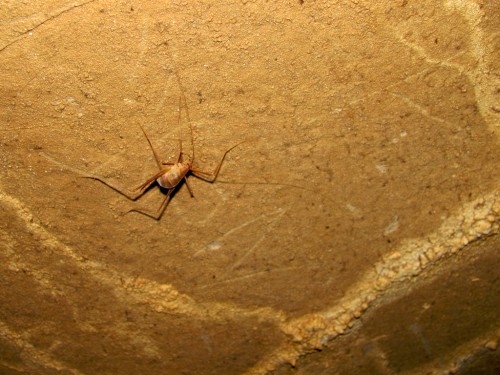 Cave crickets: the bottom of the food chain.
A few lessons learned from the cave tour:
Cave photos never work out. Maybe if you took a tripod (but the ranger won't let you).
This part of the cave used to be owned by a guy who was jealous of the people who owned the other part of the cave and so tried to make his cave seem like theirs.
There are some really dumb people running loose in this world (I mean, just, not intelligent). "Which direction does water always want to go?" "South!" That wasn't the worst.
All caves should come with friendly Filipina-Canadians — a shame they don't have those in Kentucky.
L8,
bkd