Mammoth Cave: The Historic Tour! (Day 111)
The one tour you're supposed to go on at Mammoth Cave is The Historic Tour. It's the one that people have, historically, gone on. The history involved primarily has to do with the history of cave touring at Mammoth Cave. I'm not kidding.
But first, here's a deer: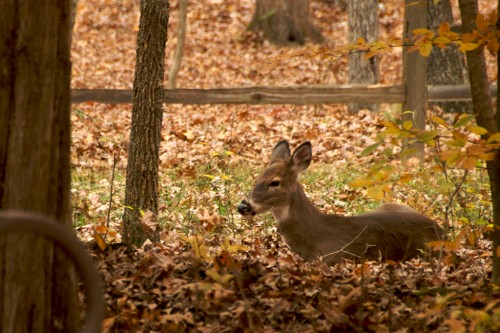 Tired from a night of partying with the cave trolls.
And then this also came before the cave: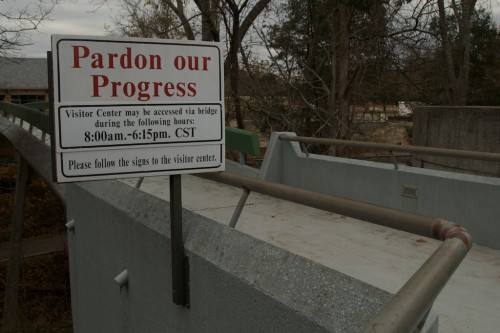 There *is* no excuse for progress.
And *then* I went on the tour.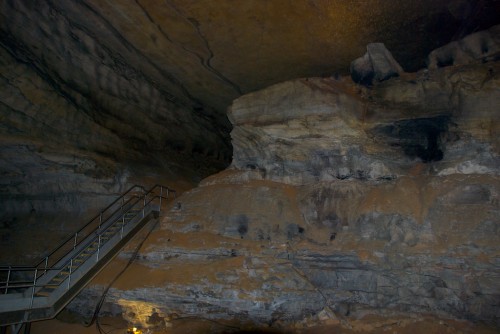 It's called "Mammoth Cave" because it's big (it's the longest cave in the world).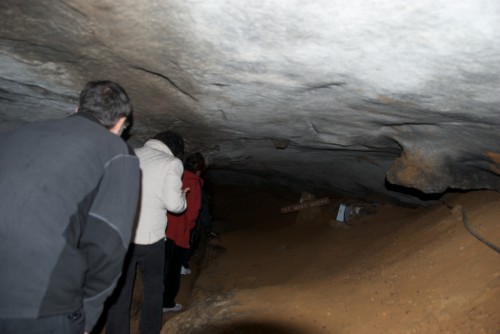 Remember that one Simpsons where they re-build Ned's house?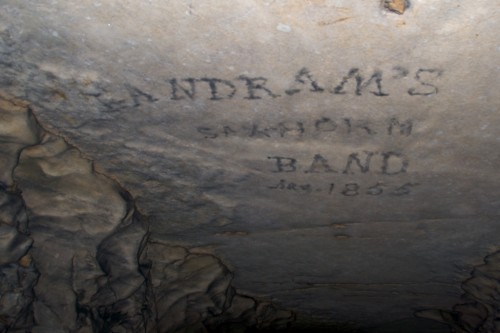 19th-century graffiti artists had much neater penmanship.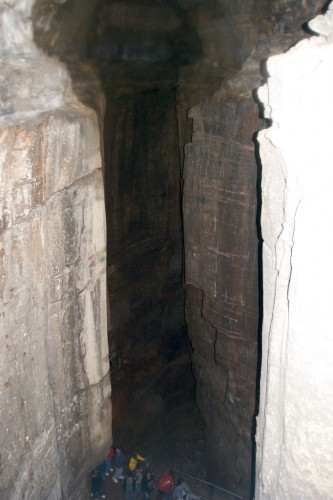 Target practice for rock-droppers.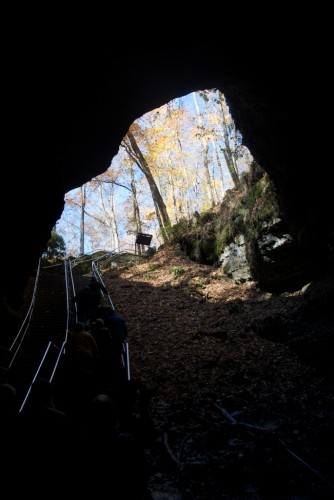 Daylight at last!
People on this tour had a hard time not standing on the rocks. OTOH, the guide stood on rocks, so why shouldn't the tourists? The guide also said that the National Park belongs to *us* (as opposed to belonging to the government). I didn't engage, but I really, really wanted to. Discretion and valor, etc.
Historical facts:
They mined saltpeter here for the War of 1812, also known as the Second War of American Independence.
Originally, tour guides were all slaves.
The slaves got to keep their tips.
One of the slaves discovered a whole lot of the cave.
You used to be able to take a boat cruise on an underwater river in this part of the cave (the tour guide was proud of having been part of the group that disassembled the boat pier and boats thereby putting an end to the practice).
Anyway. I saw wild turkeys near the deer, but they were skittish and thus the photo was blurry. The bobcat is still the best animal I've seen all trip. Although the turtle in Minnesota was also pretty cool.
bkd