So, Four Corners: Meh
I think $3 is probably a little steep to visit this place. OTOH, it's hard to begrudge the Navajo much. I wonder if the souvenir stands were owned by different tribes depending on the corner in which they were located. I don't wonder about it much.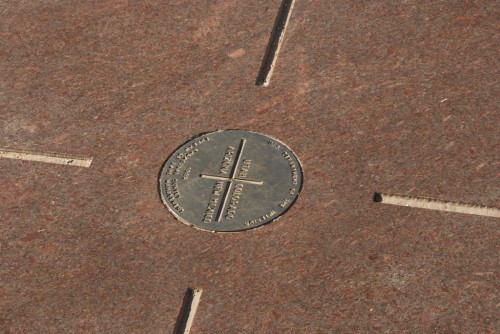 Racking up extra Colorado minutes.
And now I can say I've been there. Four states! (Although I'm sure the marker's in the wrong place or something that totally screws it up.)
bkd