Welcome to Arkansas The Natural State; Buckle Up for Safety (State #43)
Based on my observations of drivers in Arkansas, it's probably good that the state advises you to buckle up at the same time they notify you you've crossed over. (Missouri had some wacky drivers also, fwiw.)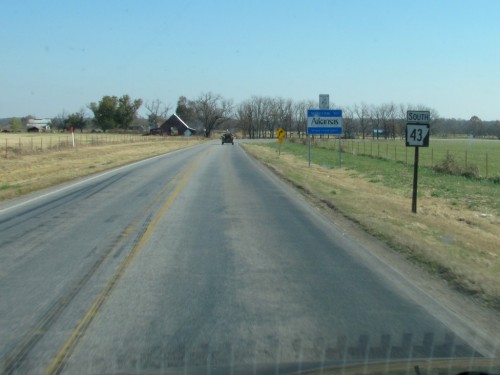 Nice coincidence with the highway number, eh?
Three gripes mostly:
If they saw you were going to pass, they would speed up.
They plenty brave enough to tailgate, but were too scared to pass on a two-lane highway.
Had a tendency to want to go five under in the 55/65 zones, but ten over in the 35s.
And then I drove to Petit Jean State Park for camping.
bkd