Welcome to Kentucky Unbridled Spirit, (Signed) [Self-Important Politician] (State #39)
I think they put a URL underneath all that even, which is just too much. Really, how much of my time and attention do you want me to devote toward deciphering all the little words on your sign while I'm flying by at over 70 scale miles an hour? Another night photo: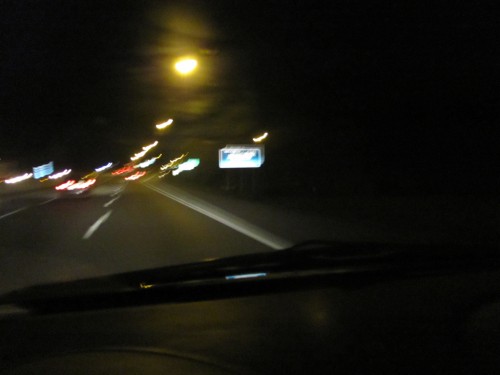 Nothing to see here.
And with that, I'm in #39. Only nine left. Man. I find myself waking up in the middle of the night in a cold sweat, scared that I've somehow missed a state. But I haven't. Just Missouri, Kansas, Oklahoma, Arkansas, Texas, New Mexico, Arizona, Colorado, and Utah remaining.
bkd