October 8th, 2009
Comments off
I liked Ft. McHenry better than Freedom Hall in no small part because it wasn't entirely swarmed with people. I'm guessing having to figure out how to drive through the huddled masses of Baltimore thins out the crowd a little. Certainly the lack of useful signage doesn't help a lot either.
Nice fort, though.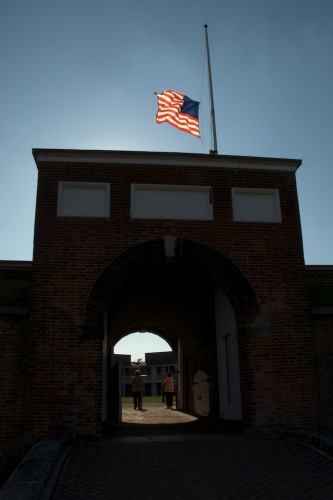 15 stars, 15 stripes.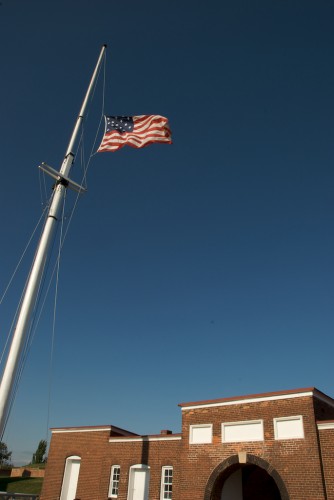 It was at half-mast because it was national dead firefighters day or something. I think the flag's at half-mast more often than full-mast these days.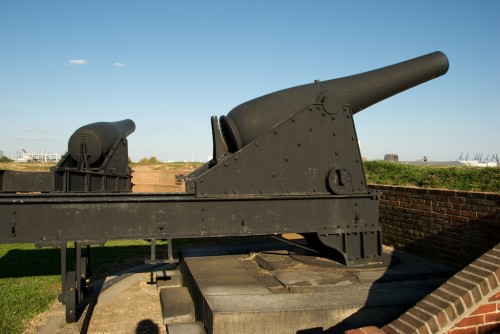 All cannons should be this black.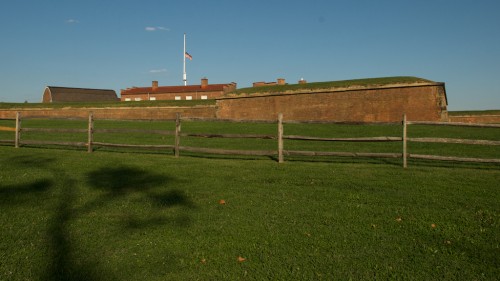 Outside the fort — on the land side.
I guess early 19th century forts are more exciting to run around than look at pictures of. (Yes, I ended a sentence with a preposition. It was easier that way.) Still, it's a cool fort. It'd have been even cooler if they'd preserved the truce ship out in the harbor that Francis Scott Key was sitting on when he wrote the poem. And the flag they have there only had 15 stars on it even though there were like 18 states. Looks good with 15, though — maybe we should go back.
bkd