It's a pretty capitol and the Bicentennial Mall around it is likewise nicely done. After a few hours, I felt I knew everything there was to know about Tennessee history (through 1996). Apparently Piggly Wiggly, the first self-service grocery store, is a product of Tennessee. Also the UT women's basketball team won an NCAA title some time. And Tennessee took part in some war in the 1860s. It's all fading now.
I don't have much of a connection with Tennessee or anything, but I was in Nashville for a few hours after taking my mom to the airport and before heading over to Rich's place for dinner, so what else was I gonna do?
Good weather also, btw.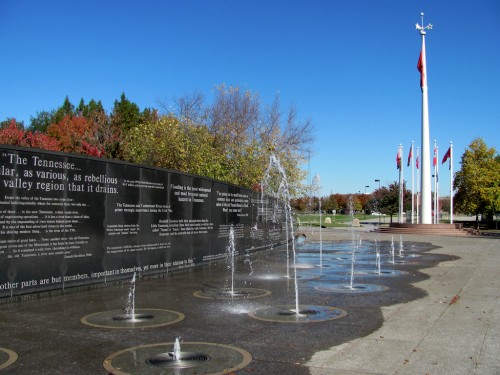 Not that any of these photos illustrate the fact, but Tennessee is a state obsessed with its own weird shape. And this is a fountain that for some reason symbolizes rivers or something.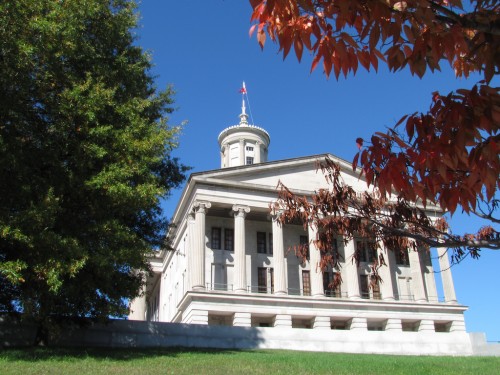 Das Capitol. At which point even *I* will concede that my captions have jumped the shark.

Half-capitol.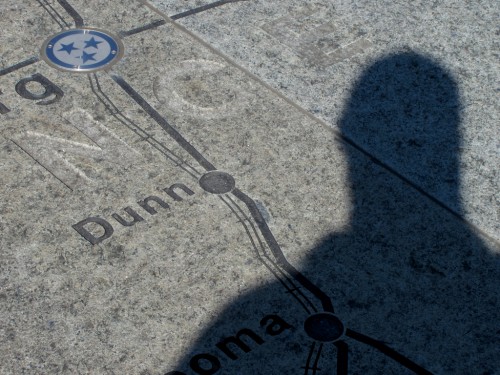 Dunn, Tennessee and Dunn, me.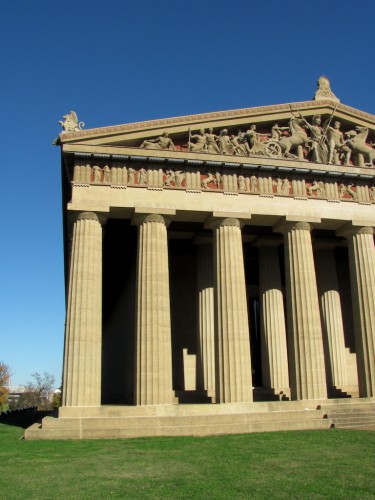 Because Nashville is the "Athens of the South", according to Nashville.
Seems like maybe Athens, Ga. would be the "Athens of the South". Meh. I wonder how either of them would fare against Sparta. Someone should develop a simulator. I also walked around Vanderbilt campus for a while and decided that it looked like a college campus.
And then dinner with Rich & Jen was great.
And to all a good night.
bkd