July 28th, 2009
Comments off
Heading north out of Lassen, stopped at the infamous Subway Cave: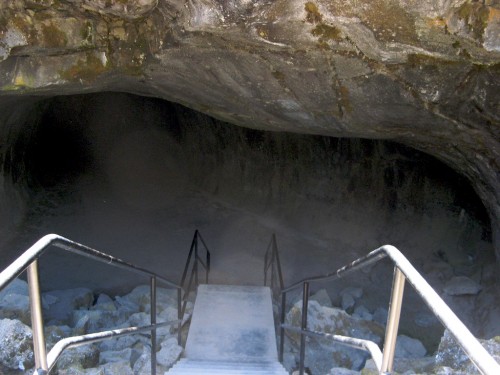 It's not actually infamous.
Bullet points:
The last cave I was in was at Mittelbau Dora in Germany. I kept thinking this cave should also be a solemn tragic place, and so was probably much more reverent toward it than it deserved.
Subway Cave was the result of lava flows and slave labor never built V-2 rockets inside.
It was dark when you turned your flashlight off.
bkd