No, they didn't die on Day 81 of my trip. This trip is not that powerful or deadly. OTOH, the intensity of death per day at Antietam relative to size of the USA+CSA was 15,000 times the intensity of Iraq (I wrote about this once). Of course, Iraq is no Korea. Oh well. It's a pretty battlefield. Antietam, I mean. Had to drive back into Maryland to get there, but it was worth it, I think. Nice skies, grain, fences, and a whole lot of dead people.
Civil War. It was a battle in the Civil War (the Battle of Antietam, sometimes referred to as Battle of Sharpsburg) and a fairly important one I understand. Somehow this sort-of win made Lincoln feel good about issuing the Emancipation Proclamation, freeing all the slaves except for those living in states that Lincoln was actually president of at the time. Well, basically.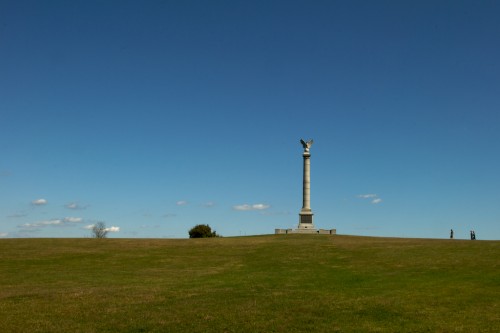 This is the New York monument at the battlefield. I like the idea that the three people on the right are monks going to their, I dunno, holy obelisk. Makes it seem more like an Anton Corbijn-directed Depeche Mode video. If only it were in black-and-white.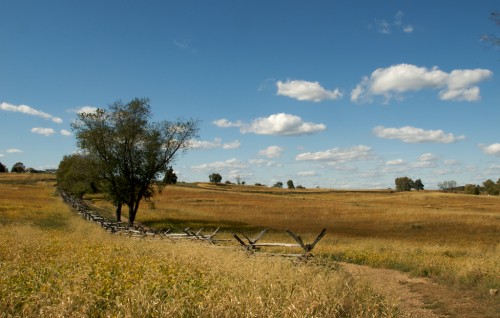 Watching the approaching Yankees from the Rebel position.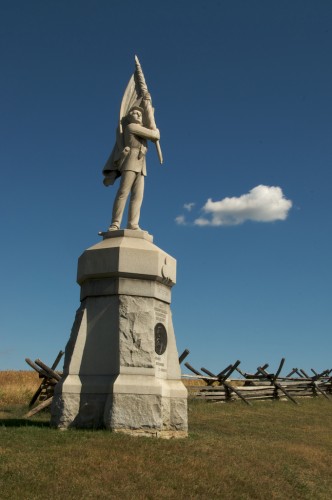 I think this was the Connecticut monument. The guy on it looks like he's 12. It's situated alongside Bloody Lane, a sunken road that was sort of advantageous for the Southerners to be in until it wasn't.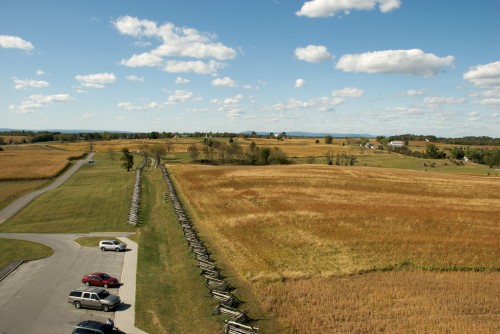 Bloody Lane.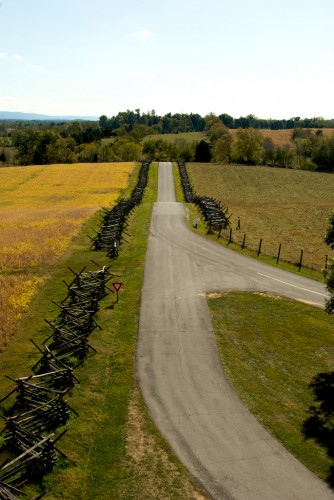 Paved road, not bloody.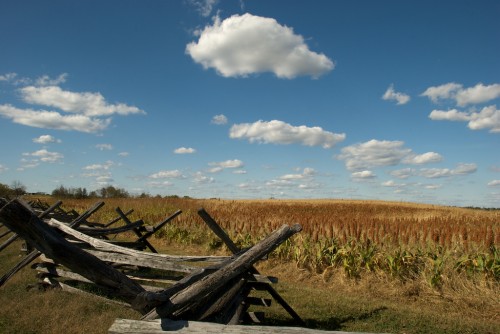 Clouds, plus one of those fences they always set up around Civil War battlefields.
So I thought it was kind of a pretty battlefield. Nice clouds, for example. It makes you kind of sad to stand there and think about it. I mean, that's a lot of dead guys. And then I remember that my relatives left the country 15 years before the Civil War to see if they could get a better deal in Mexico. So that makes it only as sad as a horrible, bloody civil war happening in someone else's country. Someone else's country that had recently annexed you. It's slightly mitigating is what I'm getting at.
bkd